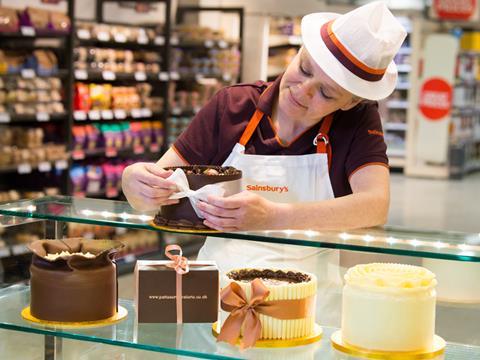 Unite the Union is "giving further consideration" to legal action against Sainsbury's in response to pay changes that could leave some workers out of pocket.

The base pay rate for Sainsbury's shop floor staff increased from £8 to £9.20 and £9.80 for those in London zones one and two in September, in tandem with other amendments that cause take-home wages to fall for some.

These include the removal of pay for half-hour breaks in eight-hour shifts and 15-minute breaks in seven-hour shifts, along with overtime pay, Sunday premium pay and performance-related bonuses.

The new rate is to remain the same until the next review in March 2020.
Sainsbury's insists over 93% of its employees would benefit from the changes and is giving top-up payments to staff negatively impacted for the next 18 months to ensure "no colleague earns less than they do today".

Unite has said the 123,000 Sainsbury's employees impacted must agree to the terms and sign the contract or face being sacked.

The union has urged Sainsbury's to give employees the option to remain on their existing contracts but said the retailer had yet to formally respond to its most recent collective grievance talks on 13 September.

It said no employees had been dismissed as there is a "cooling off period while all the stages of the grievance procedure are worked through".

"It is the longest serving employees who are also being adversely affected," said Unite the Union's national officer for the food industry, Joe Clarke. "We are now in a position where we have to give further consideration to the legal process. We again appeal to Sainsbury's to meaningfully engage with us to resolve our outstanding concerns without the need for legal action."

A Sainsbury's spokeswoman defended the changes, saying all employees would receive a significant increase in their hourly rate and the supermarket was investing more than £100m in the rise.

But she added: "While the vast majority of colleagues are receiving a pay increase, we do appreciate that a small minority will be less well off in comparative terms. That's why we have protections in place to ensure these colleagues will receive top-up payments for an 18-month period, and this will be followed by a further pay review."

She said Sainsbury's did not believe there was "any merit to Unite's claims" and would "rigorously defend our position".