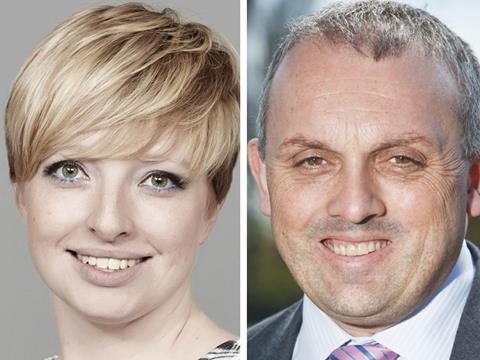 Convenience store chain My Local - formed from the purchase of 140 Morrisons M Local stores - has made two further senior appointments.

Neil Turton, former chief executive of Nisa, has joined as trading director, while Kate Harding will next week leave her role as international brand & marketing manager for soft drink brand Little Miracles to become marketing manager.

My Local has been created by industry veteran Mike Greene, who has worked for businesses including Circle K and Shell. He this week gets the keys to the Morrisons stores after acquiring them in a £25m deal.

Turton said his experience with Nisa, which will be supplying My Local as part of a five-year £1bn agreement, was an obvious advantage. "That's why I'm here. I can work with Nisa as the primary supplier," he said, adding he had high hopes for the c-store chain. "I wouldn't be involved if I didn't think this business could be turned around."

Turton had previously been appointed a non-executive director at My Local and has taken the position of trading director after Richard Collins - who had originally been appointed to the job - decided to remain as trading director of export business Ramsden International.

Harding, who has previously held roles at Cadbury and PepsiCo, said she was "honoured" to be joining the My Local team, adding that retail was "part of her DNA".

"My parents were retailers when I was a baby and had a newsagent in Reading," she said. "My mum used to make bacon sandwiches for the paperboys and dad was an NFRN member," she said. "This industry is under my skin, it's part of my DNA and I hope I can bring all my experiences of big campaigns and challenger entrepreneurial practices to life in my new home."

Harding was last year recognised as one of 40 talented young individuals working in fmcg in The Grocer's Top New Talent initiative.