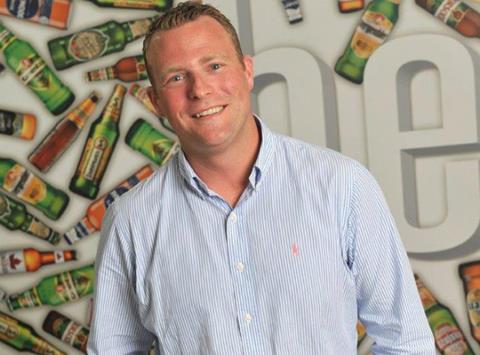 Molson Coors has promoted Phil Whitehead to MD of the brewer's UK and Irish business as part of a management reshuffle.
Whitehead, who has been with Molson Coors for 11 years – most recently as chief supply chain officer in Europe – takes on his new role with immediate effect, replacing Frederic Landtmeters, who has relocated to become CEO of Molson Coors, Canada.
In his new role, Whitehead would be responsible for leading Molson Coors' 'first choice for consumers and customers' ethos, said the Burton-upon-Trent brewer.
The move underlined Molsoon Coors' "continued commitment to its customers", it said, adding Whitehead had been instrumental in driving Molson Coors' "customer-centric" agenda in the UK over the past five years.
"His proven track record in delivering for the business in both UK and European roles makes him the ideal candidate to lead Molson Coors UK & Ireland."
At the same time, current multiple on premise director Martyn Cozens has been appointed to the newly combined position of UK on-trade sales director, bringing together the brewer's on-trade offering. Tony Gibbons, who was independent on premise director, has left the UK to become regional director for Western Europe.
The brewer's former customer marketing director Alpesh Mistry has taken over from Nigel Tordoff as UK off-trade sales director.
Tordoff, meanwhile, has been transferred to Molson Coors' global headquarters in Denver as head of customer excellence, with Gibbons having left the UK to become regional director for Western Europe.
HR director Katie Pierce has taken up the role of chief people & diversity officer, Europe. Her UK replacement has yet to be announced.
Molson Coors UK and Ireland's portfolio of brands includes Carling, Doom Bar, Grolsch, Worthington's and Coors Light.
"We have the best portfolio we've ever had and I look forward to working with our reinvigorated team and our loyal customers to grow our business further in 2017 and beyond," said Whitehead, adding the business had "continued to thrive" despite significant changes to the political and legislative landscape since the start of the year.