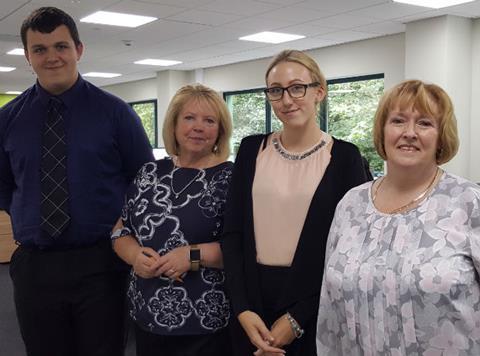 AF Blakemore is partnering with an external training company to deliver its 2017/18 apprenticeship programme.

Performance Through People will act as the wholesaler's lead provider to recruit, retain and develop talent

The move comes in response to the National Apprenticeship Levy, which came into effect from May this year. It requires companies to use 0.5% of their payroll to fund training of apprentices.

AF Blakemore's director of corporate affairs Paul Cowley said the wholesaler would use its levy budgets to fund the tackling of skills gaps, potentially in high priority areas such as distribution drivers and IT programmers. The apprenticeship strategy could develop its future leaders, he added.

"We are in the process of registering 30 new apprentices since the introduction of the new funding arrangements in May and have identified a number of creative and innovative ways to use our levy contribution over the remainder of the financial year," he said.

"Our apprenticeship strategy will encompass both the recruitment of new employees and the introduction of new development programmes to up-skill existing colleagues."

Plans include recruiting 50 existing store managers for a retail management programme and introducing 40 new starters into a structured warehouse and distribution apprenticeship. The levy fund will also pay for business admin and finance training.

"We are about to launch a new Future Leaders ILM accredited management apprenticeship that will be co-delivered by the members of the PTP and AF Blakemore's learning and development teams," said Cowley.

"This trailblazing initiative has the potential to be a core strand of our future leadership development plans and represents the way we are seeking to approach the levy as an opportunity rather than a pure cost."

"AF Blakemore has more than 20 years' experience of working with PTP and they have been critical in helping us understand the implications of the apprenticeship legislation and develop a meaningful response," he added.