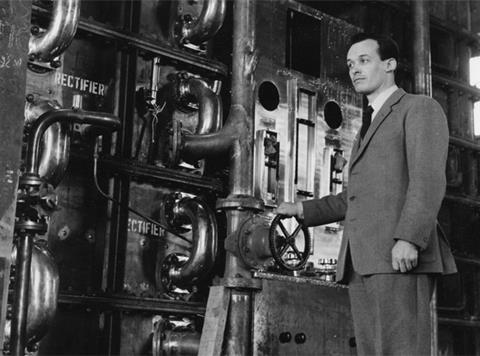 Whisky distiller William Grant & Sons has announced its former chairman, and life president, Charles Gordon, has died aged 86.
Gordon, who died in New York just before Christmas, was described by the company as a driving force in building William Grant & Sons. Together with his younger brother and uncle, he was credited with transforming the company into a global player, and helping popularise malt whisky beyond Scotland by pioneering the commercial exporting of the company's flagship malt brand Glenfiddich.
The great-grandson of the distiller's founder, William Grant, Gordon joined the family firm after qualifying as a chartered accountant in 1951. He became a director of the company on his father's death two years later, and later took the helm as chairman. He was heavily involved in the building of its new Girvan distillery in 1963, the world's largest distillery at that time – and having lived on-site in a caravan, cycling round the building inspecting the works, his bicycle was later nailed to the grain tower as a memento.
Under Gordon's leadership, the company broadened its portfolio, acquiring 30% of Highland Distillers in 1999, and launching new products including Hendrick's Gin, Sailor Jerry Spiced Rum, Monkey Shoulder and Reyka Vodka. New offices were opened in Taiwan and Shanghai in 2006 to broaden the company's reach into the lucrative Asian markets.
Gordon stepped down as chairman in 2008 and was made life president of the company.
His son, current chairman Glenn Gordon, said he was very proud of his father's achievements over a full and energetic lifetime. "In our family and our business, which my father always intertwined, he very much believed in a spirit of partnership," he said.
Chief executive Stella David said he had made a "truly exceptional contribution" to the company and left behind him a remarkable legacy. "Few people have made a greater contribution to the Scotch whisky industry over such an extended period of time," she said.