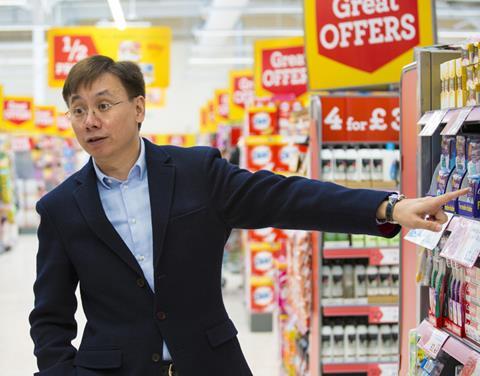 Morrisons has appointed Procter & Gamble UK boss Irwin Lee as a non-executive director to help turn around the company's fortunes.
Lee will join the supermarket group at the beginning of September following his retirement from Procter & Gamble (P&G) Northern Europe where he is vice president and managing director. He has worked for P&G for 30 years in finance, marketing and general management roles, and is responsible for the UK, Ireland, Denmark, Finland, Norway and Sweden.
Lee was given overall responsibility of the UK and Ireland business in 2007 and has played a prominent role in the British grocery sector, including as a member of the IGD's leadership council.
Morrisons chairman Andrew Higginson said Lee would bring his "huge experience in the consumer goods industry, a deep understanding of the UK grocery market and an excellent track record of leadership" at one of the Bradford-based retailer's largest suppliers.
"I am very pleased to welcome him to the board of Morrisons where I am sure he will play an important role."
Lee said he was looking forward to joining Morrisons and "making a contribution, as a member of the board, to the turnaround of the company".
Lee was guest editor of The Grocer last September – during which he toured a Morrisons store with The Grocer staff – and gave his views on the future of supermarket retail.
"The demise of big stores is probably a little overblown," he said. "There will continue to be a role for relatively big stores. But they will have to evolve. I wonder whether we will begin to think of big stores as small malls. You could argue there was a bit of that early thinking in what Tesco tried to do with coffee shops, bakeries and restaurants. That might be one manifestation, It might not be totally right.
"When I travel around the world, I have seen certain stores that have a bike shop inside - and it drives footfall. Or entertainment areas, that kind of thing. But the evolution of the big store will be very interesting to watch."