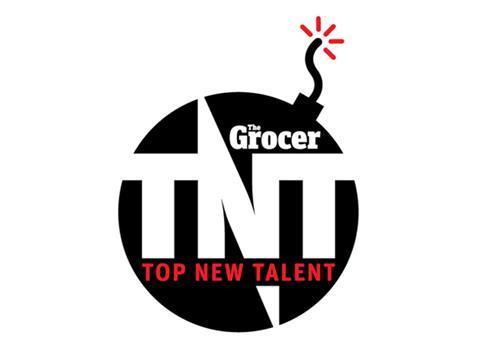 The Grocer's Top New Talent 2014 list is drawn from a combination of people either nominated by themselves, or nominated by others. There are only two criteria: the person nominated must work within the grocery retail/fmcg industry and they must be under the age of 35 at the time they are nominated.
**Entries are now closed.**
Last year saw buyers, suppliers, techies, PRs, marketeers, company founders, online experts and store managers on the list. Yet there are many other roles in the industry that were under-represented, like new product development, innovative packaging designers, and more.
Entering couldn't be simpler. On thegrocer.co.uk/TNT a dedicated page has been set up with a few fields to fill in. All we ask for is the name of the person being nominated, details of the person doing the nominating, and the reason why the individual is being nominated - which is limited to 200 words. Further testimonials from a third party can also be sent to strengthen a submission.
Alternatively, anyone can email tnt@thegrocer.co.uk, providing the name of the person being nominated, and the reason why the nominee should be included.
The deadline for entries is the end of September, but don't delay. There will be no extension of the deadline and speculative entries for the as-yet-unannounced 2014 event started arriving shortly after the first one, so there are already a few hats in the ring. The sooner you join them, the better. Entries that arrive after 30 September will not be considered under any circumstances.
The event itself will take place on 3 November at Simpsons in the Strand. Last year's event was attended by the successful entrants, as well as senior industry figures from some of the biggest grocery retail/fmcg companies in the world. Reading some of the comments from those involved, no-one should be in any doubt that it is one invitation worth vying for.
Finally, the weekend after the event, profiles of all the successful entrants appear in a TNT special edition of The Grocer, as well as online.
**Entries are now closed.**