Top New Talent is back for 2015, this year in a smart new venue towering above the bright lights of London. On Monday night a brilliant crop of fmcg talent joined industry leaders from some of the the biggest brands and retailers in the business. And here we profile all 34 of them…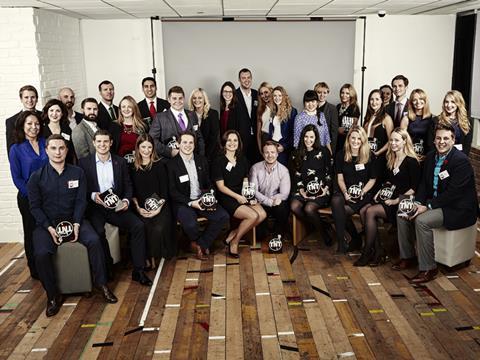 Top New Talent 2015 roll call:
Adam Fergusson
Age: 28

Job Title: General manager, Bracknell regional distribution centre

Works at: Waitrose
The youngest manager ("by some margin" says Waitrose) to take on this level of responsibility at the supermarket, Fergusson handles 1,000 employees servicing 80 branches, and supports projects developing efficiencies to roll out across the estate. "We're thrilled Adam works with us and we know he has a bright future ahead," adds Waitrose.
Andi Sumner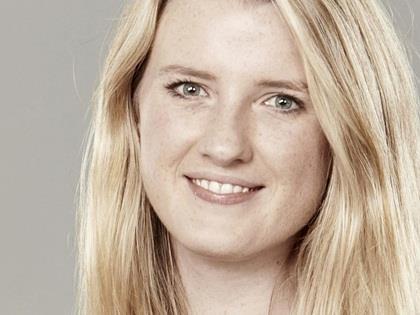 Age: 26

Job Title: Brand manager

Works at: Moma
It's been a busy year for Sumner, who left Nakd to shake things up at Moma last Christmas. Since her arrival she "completely overhauled the brand, relaunched our website and launched our online shop," says Moma. She also delivered a comprehensive above the line campaign that covered 10% of the tube for a month and recruited a new PR and digital agency to keep driving Moma forward.
Anna Bateson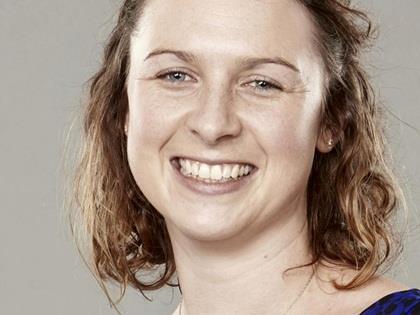 Age: 33

Job title: Head of category and shopper marketing

Works at: Innocent
"Hugely passionate, values-led and driven" is how Innocent describes Bateson, although Innocent adds she would "rather let her work speak for herself". Hence the decision to speak up for her, so she receives the "broader recognition her achievements deserve". Bateson has worked at Innocent for seven years, developing a "phenomenal" team along the way.
Ben Hulme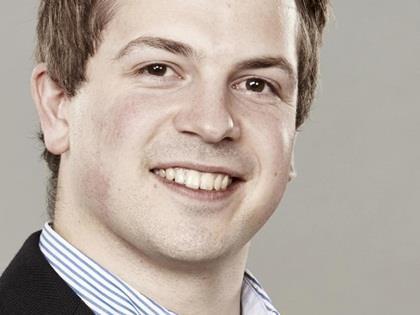 Age: 27
Job Title: Alcohol buyer

Works at: Lidl
Lidl has been loving booze for a while now, which means Hulme has been busy. In 2012 he dreamed up the 'Lidl Wine Cellar', which has since been expanded to 60 core wines. In October 2015, Lidl said wine sales were up 38%. Hulme was also instrumental in developing the Lidl Brewery craft beer concept. Both, says Lidl, are examples of his "hard work", "determination" and "can-do approach".
Bonnie Chung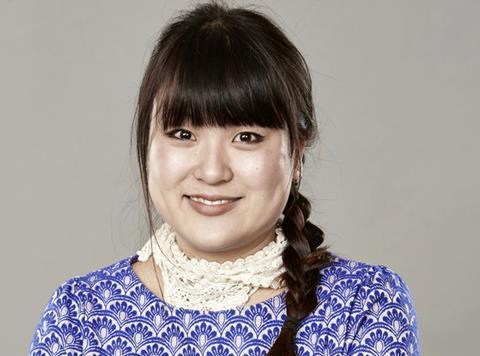 Age: 29

Job Title: Founder

Works at: Miso Tasty
Chung spent three years developing Miso Tasty and now has listings in Waitrose, Sainsbury's, Ocado, Whole Foods Market and more. "Underneath her whirlwind of energy is the most patient and charismatic character in fmcg today," read her nomination. "It is her determination and ability to build loyal relationships with her suppliers and customers over this period that has propelled her success to date."
Cassandra Stavrou & Ryan Kohn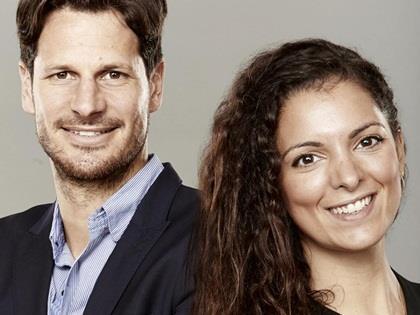 Age: 31 and 32

Job Titles: Co-founders

Work at: Propercorn
Standing out in the world of popcorn is tricky in 2015, but Propercorn has done just that since launching in late 2011. Shifting over three million bags a month, with turnover set to hit £10m in 2015, Stavrou and Kohn have taken the business from the kitchen table to a 30-strong team based in London. It exports to six countries. "The hunger and passion they both display is of paramount importance in any start-up," read one testimonial from a hugely well respected industry entrepreneur. "What is even more impressive is their speed of learning and sophisticated thinking, way beyond their relative tenures in food & drink. As they look to further consolidate their UK launch and investigate overseas opportunities, I cannot think of two people more likely to shake up respective categories in international markets just like they have in the UK."
Charlotte Tyne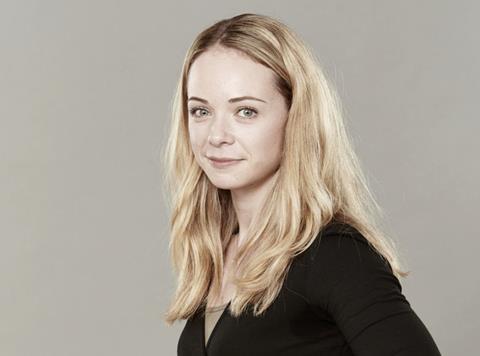 Age: 27

Job Title: Buyer

Works at: Budgens
Tyne obviously loves the world of food and drink. She graduated impressively five years ago with a first-class degree in economics from UWE and headed straight into the fmcg business, starting out with British Sugar on its business management graduate scheme. Then she moved to Booker, where she spent two years as a category manager, before heading to Musgrave in 2013 as trading manager for frozen food. In February 2015 she moved to Budgens as buyer for meat, fish and poultry, where her "numeracy, experience and level of insight" have impressed. "Her enthusiasm for her category is unmatched," read her glowing nomination. "She actively champions whichever category she is charged with and has repeatedly proven her versatility and dedication to gaining a full understanding of the trends and issues affecting them."
Daniel Reeds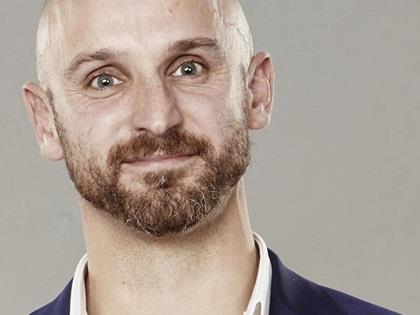 Age: 34

Job Title: MD

Works at: Healthy by Nature
"It's so refreshing to work with intelligent people who understand and deliver what you want from them, not their interpretation of it," reads one testimonial for Reeds. "I've yet to come across someone who so strongly sticks to what he believes in," reads another. "Instead of going for the 'fewer calories are best' approach, Daniel ensured we worked on a sensible, consistent message as to why swapping sugar for xylitol can benefit your health. And while this has meant a much slower approach, it has now paid dividends." Launching a brand hasn't kept Reeds busy enough, though, so he also runs health food & drink marketing company New Chapter Marketing & PR. And he spent an hour at the TNT event valiantly ignoring the free flowing drinks and canapés to deal with an unmissable last minute opportunity for a client - which he pulled off.
Darren Lightburn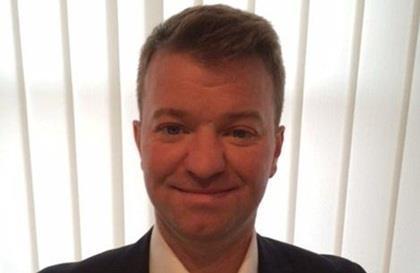 Age: 35

Job Title: Buyer

Works at: Aldi
"The next Steve Rowe" is how one of his former directors describes Lightburn, who joined the UK food retail market in 2002 as a graduate trainee for Marks & Spencer and started buying a variety of categories in 2004. He was then made senior buyer for categories including those all important M&S ready meals. He joined Aldi in 2013 as a buying director for chocolate and confectionery.
Emma Pacey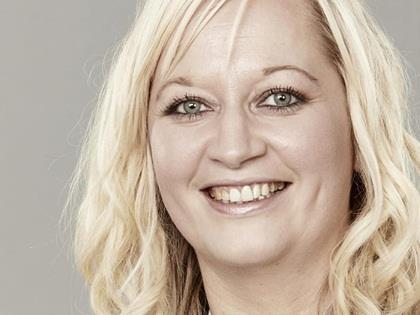 Age: 33

Job Title: Buyer

Works at: Asda
Pacey is serious about fun, starting out as a toy buyer and working up to senior buying manager after eight years of delivering consistent double-digit growth, representing tens of millions in additional sales for Asda. She has also leveraged her knowledge and insight of the category to create new ranges; her teams developed 60 toys in 2015 including working with Little Tikes to create a £8m toy brand for Asda.
Hannah Searle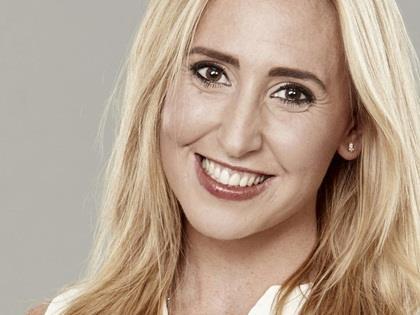 Age: 27

Job Title: Business manager

Works at: Arla Foods
After "excelling" on Arla's graduate scheme, Searle was swiftly promoted to shopper marketing manager and handed one of Arla's biggest retail customers. She then took a one-year secondment at Tesco, working in the commercial dairy team, and was promoted to Tesco business manager on her return. Her "unrivalled passion" makes her "an integral member of our team" says Arla.
Harriot Pleydell-Bouverie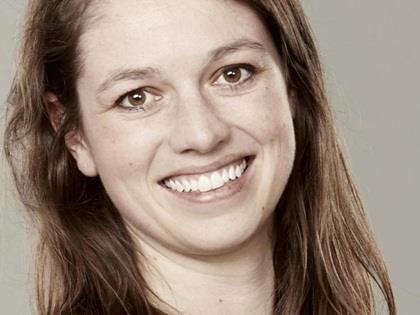 Age: 30

Job Title: Chief whisk

Works at: Mallow & Marsh
"Disrupting the category, adding choice and providing a premium alternative" is all well and good, but listings count. And Mallow & Marsh is stocked in Sainsbury's, Whole Foods Market, Coffee Republic, the Co-op and over 400 independent stores. Sole founder Pleydell-Bouverie has worked "tirelessly" to make it happen. "She's got a great business idea and the products to prove it," says Sainsbury's.
Hortense Foult-Rothenburger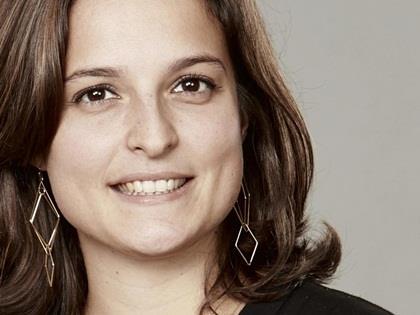 Age: 27

Job Title: Brand manager

Works at: Mondelez International
Results matter. Foult-Rothenburger has delivered them since 2011 when she took charge of the UK chocolate gifting marketing team. Mondelez says she is "talented, tenacious and creative" and has been "fundamental to the success of Cadbury Milk Tray" not least in boosting sales by 55% over the last 12 weeks and orchestrating the search for the new Milk Tray Man.
Jaala Pickering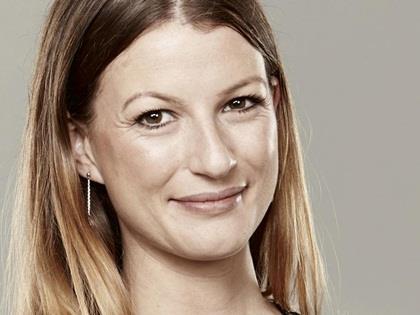 Age: 32

Job Title: Event marketing manager

Works at: Fentimans
With a long line of happy fmcg clients ready to testify to her brilliance on her behalf, it's no exaggeration to say that Pickering, who is also a talented dancer, model and actress (appearing in TV shows like True Blood) knows how to throw an event or two. "Since starting her role as events marketing manager, Jaala has created some amazing experiences and partnerships with truly innovative and creative outputs," reads one nomination for Pickering. "From a live botanical pop-up bar in L'Escargot to a cigar lounge for the Rugby World Cup, I've seen Jaala achieve more in a few short months than others have achieved in years in similar roles." As for Pickering, she says the "best thing" about producing events for fmcg is the "ability to interact directly with the consumer - an event makes a brand relatable and can change an individual's perspective, making the brand more personal to them."
Jac Chetland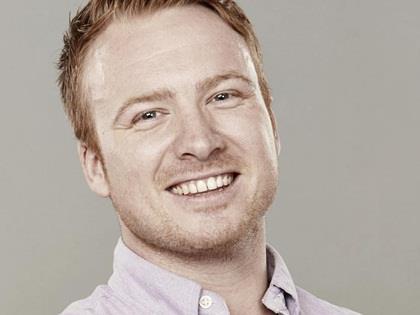 Age: 24

Job Title: Account manager

Works at: Vita Coco
His "results are second to none" read one testimonial for Chetland. Another read: "Say what you want about Jac (and many people do…) but one thing you cannot fault him for is his energy. I cannot think of many people who have made such dramatic improvements and advanced within a company as quickly as Jac at Vita Coco. The growth he has achieved has been meteoric." And he's only 24.
Jack Hamilton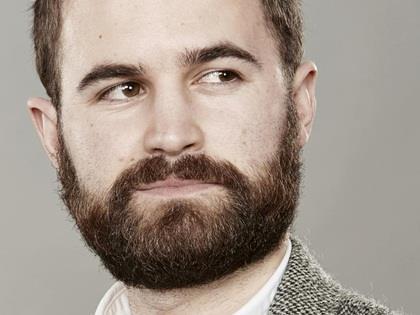 Age: 27

Job Title: Director

Works at: Mash Direct
A former Sky News journalist reporting on terrorism while hopping between Africa and Washington DC, Hamilton returned home to follow his "passion" for food and to help drive the family business from a regional player to an international brand. In the last two years Hamilton's sales accounts have "added over £4m per annum to the top line, been listed by Asda and increased our foodservice sales by over 34%" says the business, as well as boosting exports. In addition to sales, Hamilton, a sixth-generation family player, took over the Mash Direct marketing department, boosting Facebook fans from 1,000 to over 20,000, as well as securing coverage in the Daily Mail, Daily Telegraph and the Sunday Times in 2015. He also launched the first national Mash Direct TV ad and sponsored a Six Nations rugby match "while staying within the marketing budget".
James Ashwell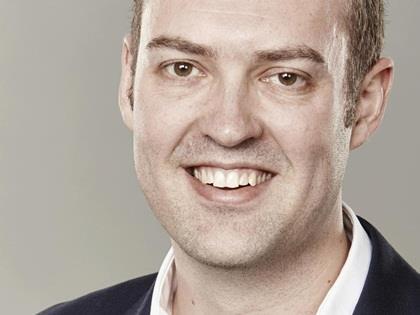 Age: 33

Job Title: Supply chain director - fresh food

Works at: Tesco
Ashwell joined the Tesco supply chain operation in 2009 as a project manager and is now supply chain director for fresh food. It's rapid progress, put down to his awareness and sharp focus on driving one of the most crucial metrics in the game - availability. Tesco also highlights his ability to solve "challenging problems and find pragmatic solutions to complex issues for both our stores, but also our suppliers".
Karl Kojro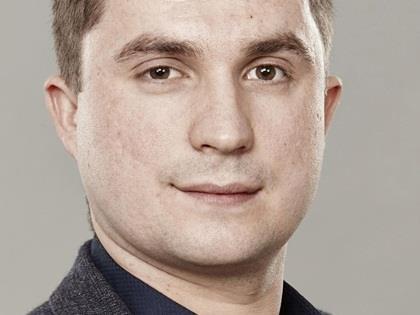 Age: 27

Job Title: Store manager

Works at: Sainsbury's
Kojro started stacking freezers in Yorkshire in 2011 before taking a number of different roles in Sainsbury's. Now a supermarket store manager, Sainsbury's says he has a "strong personal drive, challenging himself and others to identify their potential. For such a young individual to be so self-aware is creditable. And there is a charismatic side to Karl's leadership, meaning people line up behind him."
Lavinia Davolio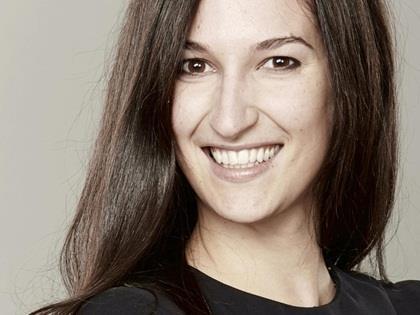 Age: 28

Job Title: Founder

Works at: Lavolio Boutique
"Innovative and beautiful" is a perfect combination for a premium product. And it's how one happy retailer describes Lavolio Boutique. But it's not just retailers falling over themselves to praise Davolio's tiny confectionery creations. "Imagine Smarties given a Sophia Loren makeover," said Xanthe Clay from Food & Travel Magazine. BBC Good Food magazine were similarly effusive in their praise, describing the "candied Italian-style beads" as "deliciously fragrant and spicy". And Davolio's TNT nomination described how her "dedication to quality" is the driving force behind a "wholly innovative type of confectionery" that uses the "best ingredients such as fruits, nuts, chocolate and spices inside a thin sugar shell produced using artisan methods", which are presented in "beautiful designer boxes to make a delightful gift".
Lawrence Harvey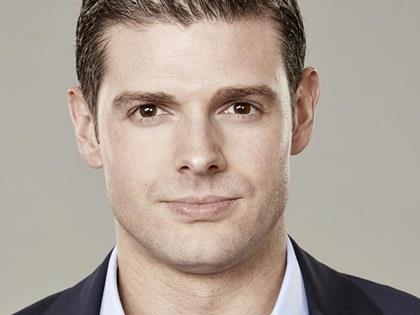 Age: 34

Job Title: Retail director

Works at: Tesco
Tesco pinched Harvey from Aldi and quickly put him into one of its "toughest stores". Harvey thrived, delivering "great results" and a "huge improvement" in staff morale. He brings "great personality, warmth and true values-led leadership" to the shop floor, says Tesco. And he has a "sharp mind, is dynamic and engaging and cares passionately about his team and the business".
Liz Spooner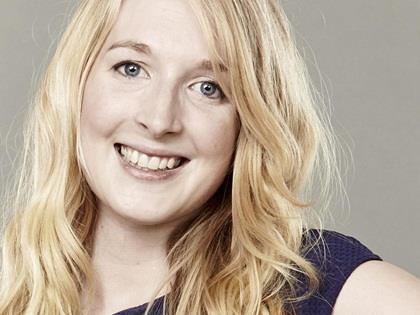 Age: 25

Job Title: Trading manager

Works at: Spar
Spooner joined Spar's graduate scheme two years ago and quickly proved to be an "outstanding" operator. Demonstrating a "maturity that belies her age", Spooner's biggest hits include developing "several" award winning products and growing sales "ahead of the market in all her categories". At the same time she is undertaking CIPS at evening school and is a regional secretary of GroceryAid.
Louise Doherty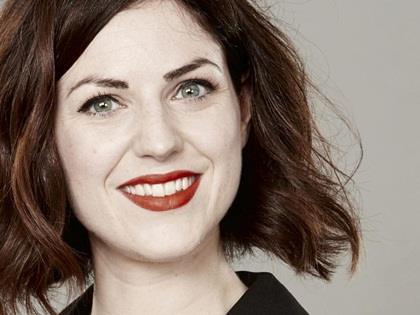 Age: 29

Job Title: Digital audience lead

Works at: There's a Beer for That
Doherty has specialised in growing digital audiences since graduating in broadcast journalism in 2007, and is currently operating on a consultancy basis as the digital lead for Britain's Beer Alliance campaign There's A Beer For That. She also displays a sharp nose for business, recording a 15-strong consecutive streak of new business wins over her last two full-time roles.
Louise Lloyd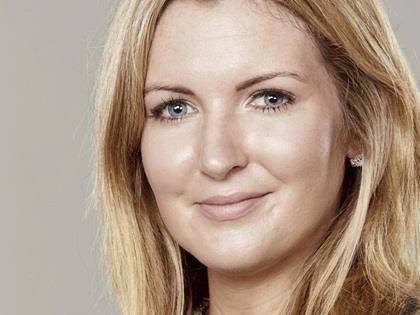 Age: 34

Job Title: Founder

Works at: Popcorn PR
A true operator in the world of PR, Lloyd left school at 16 and set up her own agency aged 30. Three years later it was awarded Overall Outstanding Agency of the Year at the CIPR awards and Lloyd now employs 15 people. In addition, this "true entrepreneur" whose "heart belongs to fmcg" has also launched a perky range of cocktail mixers (Muddle & Mash, which will hit 400 Tesco stores in December) and a range of 'better for you' products dubbed Cheat Clean. She also holds shares in other fmcg brands. "'I hired Popcorn PR on the strength of my first impressions of Louise and her excellent response to my brief," says one happy client. "With her team she captured consumer and media insights effectively, came up with creative ideas, set measurable objectives and stayed within budget. Louise understands the commerciality of business, is highly efficient and also a lot of fun to work with."
Nicole Tallant
Age: 25

Job Title: Project manager for Andy Clarke

Works at: Asda
A "star in the making", Asda says Tallant has a "maturity of thought and professional conduct that belies her age" and that although she is in a "highly visible position" she "conducts herself with discretion and humility". Clarke says over the last year, Tallant has "surprised me with the high quality of her work and her maturity and consistency of decision-making. I hope we can hold on to her."
Olivia Basten
Age: 25

Job Title: Brand manager

Works at: Spar
Basten joined Spar three years ago (after graduating with a first-class degree in food marketing management) and the symbol group says Basten's fierce combination of "intelligence and ambition" ensured she stood out from her peers. Today, she's responsible for £160m worth of category sales, has driven incremental growth of over £15m, and led Spar's recent hard push into evening ready meals, growing sales by over 300% in the last three years. "Olivia has been promoted to brand manager in record time and is an extraordinary individual for someone so young," says Spar. "She has a style and an approach that is collaborative and authoritative, inspiring confidence and motivating all those who work with her. She is bright, committed, enthusiastic and knowledgeable about her categories, customer-focused and commercially astute."
Sahaj Kothari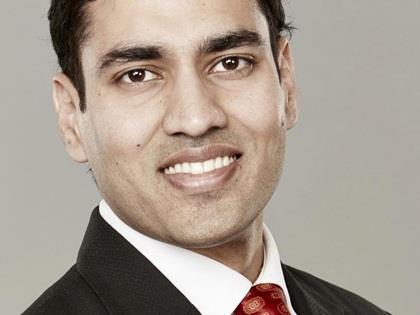 Age: 31

Job Title: Consultant

Works at: Ensere
Starting out with P&G, Kothari moved into a number of consultancy roles, working on projects for fmcg giants including Diageo, Heinz, Unilever, CCE, Mars and Carlsberg. His "deep understanding of retail and pragmatic approach are strongly routed in the market realities of today and tomorrow" says CCE. Kothari recently struck out on his own to start up his new consultancy, Ensere.
Simon Rew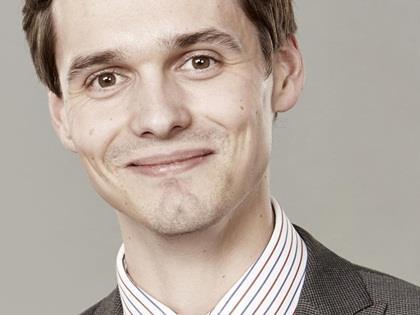 Age: 26

Job Title: Colleague communications manager

Works at: Tesco
In such tricky times for supermarkets it's easy to overlook colleague engagement in the pursuit of profit. When you're Tesco, Europe's biggest private sector employee, it becomes even more important. So Rew has a tough task. But he's delivering. "He's a communications superstar," says Tesco. "He's dynamic, highly skilled, and he has a great reputation."
Simon Taylor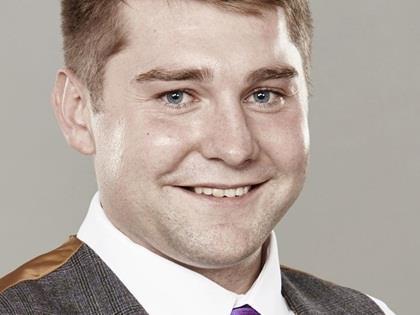 Age: 27

Job Title: Area manager

Works at: Co-op
Taylor is described by the Co-op as "incredibly versatile and committed" and a store manager who leads his team "brilliantly" with "passion and positivity". However, when the opportunity to cover an area manager role came up he really shone. Although one of the stores he would be covering was a three hour drive from home he grabbed it. Then he analysed where performance and team spirit could be improved. "He added an element of fun and created a collective spirit within his new team in a very short space of time and improved sales almost immediately," says the Co-op. "Despite being very inexperienced, Simon has taken on an area that faced many challenges and created a pace and energy that was lacking". His approach has led to a "much firmer base and set the area up to excel in the future. He is a truly inspirational young leader who has an amazing future ahead of him."
Stefan Porter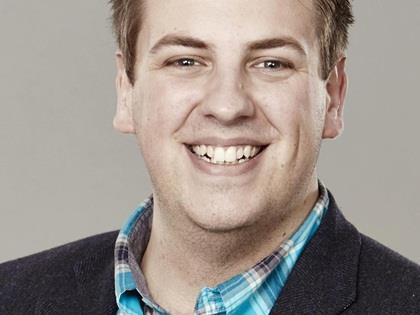 Age: 27

Job Title: Founder and CEO

Works at: Market Porter
Porter offers consumers across the UK a guaranteed 24-hour turnaround time on "restaurant-quality" cuts from specialist meat producers. The former Lidl buyer launched a round of funding in the summer and the website is growing 18% month on month. Porter expects Christmas to be six times larger than it was last year. He's also broadening the range to include a wider grocery offer.
Stephen Dowling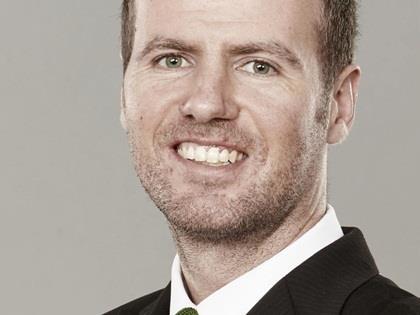 Age: 31

Job Title: Global e-commerce director

Works at: Unilever
Dowling has been with Unilever for eight years and the fmcg giant has kept him pretty busy. He's worked in the UK, European and global business in a variety of positions and is currently global e-commerce director, covering all categories and all markets. He's also attending the Stanford Graduate Business School leadership development programme and will graduate next year.
Suzanne Surridge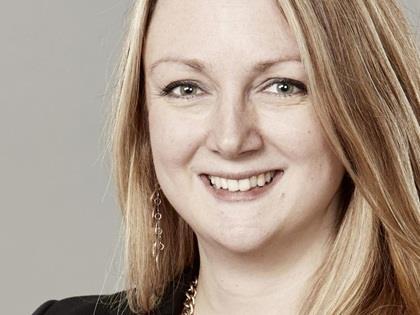 Age: 31

Job Title: Director for trade

Works at: Cirkle
Surridge displays "impeccable client handling skills" bolstered by "strategic intelligence, client-side experience and energy, coupled with powerful insight and contacts". She joined Cirkle as associate director in 2014, was given a client portfolio worth over £1m and handled it with a sure touch, increasing existing budgets and winning new business. She was promoted to director in September.
Suzie Walker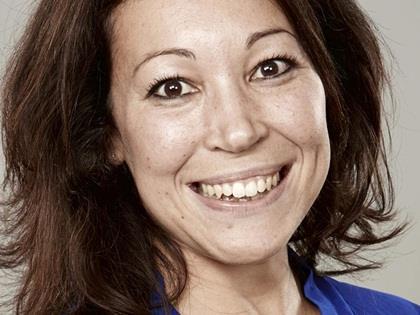 Age: 33
Job Title: Founder
Works at: The Primal Pantry
For Walker to create a "million pound brand in the space of a year, while still working as a nutritionist and bringing up her daughter, is testament to the passion she has for her [paleo bar] brand and the real drive she has to improve the health of those around her" reads one testimonial recommending Walker this year. Even if, it often means receiving calls from her "at gone 10 in the evening" it adds.
Tara Hutchinson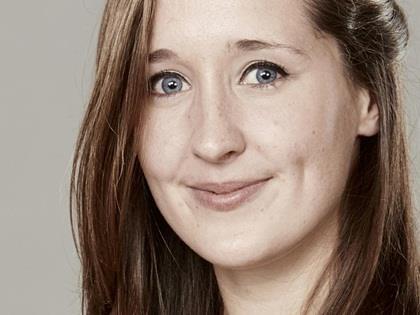 Age: 24

Job Title: Category manager

Works at: Bernard Matthews
Demystifying then harnessing the power of data has become a key weapon in any fmcg arsenal, and Hutchinson has mastered the art. Deploying her "excellence" with numbers to deliver proposals in "clear and engaging" ways that allow everyone "at all levels" to "understand her solutions and proposals" has been brilliant for Bernard Matthews, not least because of its contribution to the all-important bottom line, delivering brand growth and winning new listings. "Her manner with people and judgement of how best to deliver to different audiences makes her stand out from the rest," says the turkey giant. "She shows that being tenacious need not be aggressive, or that proposing ideas need not be forceful, and delivers her views in a way that is believable, factual and genuine. And it helps transform the category in the process."
Victoria Russell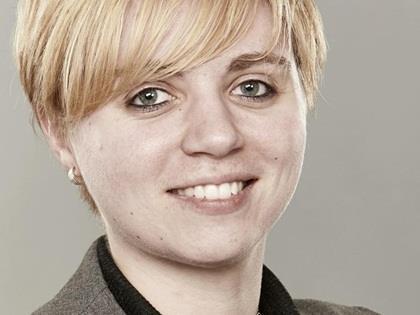 Age: 27

Job Title: Brand Manager

Works at: Charlie Bigham's
Russell joined the premium ready meal maker as brand manager in 2013. It has doubled in value from £19m to £40m since. Key to that growth was the launch of a range of curries and its first TV campaign. Russell managed the launch plan for both, adopting a data-based approach to allow specific targeting thus maximising her budget. The result was sales uplifts across the range between 13% and 36%.