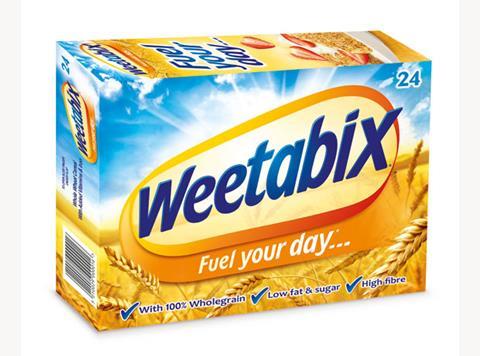 Suppliers increasingly see the rise of the discounters as a threat to their businesses, trade union leaders claim.

In a letter leaked this week, Weetabix said its sales had been affected by the shift in the retail market from the major mults to the discounters. As a result, the cereal maker said it was scrapping a 2.5% pay rise, cutting overtime pay and reducing working hours.

"We are seeing a continued decline in the cereal market through the main supermarkets," it said in a letter to Usdaw. "Volumes can be sold through the discounters. However they expect significantly lower cost products, therefore eroding margin."

It is the first time the rise of the discounters has been referenced publicly in a pay dispute, but union leaders told The Grocer that it had become a feature of meetings with management.

"Whether it is big multinational or small suppliers, companies are increasingly raising the issue of the discounters," said Rhys McCarthy, Unite's acting national officer for food, drink and tobacco. "The price pressure is getting to the point where it is affecting their profits."

McCarthy said there had been no significant changes in the number of pay disputes - but he warned that could change as suppliers come under more pressure.

The Bakers, Food and Allied Workers Union said the pressure on suppliers was already affecting workers. "It is getting to the point where suppliers cannot manage," said BFAWU general secretary Ronnie Draper. "You can see the results in the increased use of agency workers, zero-hours contracts and workfare programmes."

He pointed to the announcement this week that Avana Bakeries would be closing after losing a supply contract with M&S as an example of how cut-through competition between the retailers was affecting suppliers and workers. Avana currently employs about 650 people.