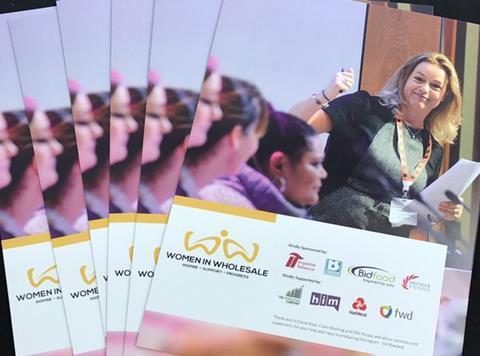 Networking group Women in Wholesale has launched a series of vlogs and webinars to support its members during lockdown.

The new programme uses the organisation's annual theme of 'Take control' and will start with a panel of key industry figures discussing how they are coping with working under lockdown conditions.

The panel will be followed by a webinar hosted by leadership and resilience specialist Caroline Dakin.

The interactive session has been designed to provide members with practical tools and techniques to build resilience through a range of measures.

These include recognising and minimising stress, looking at the habits and practices of resilient people and identifying resilience strengths and development areas.

"Everyone is in survival mode right now," said WiW chairwoman Clare Bocking. "It's important for our members to know they are not alone. We will speak to a variety of people about how they are staying safe and sane at this challenging time."

WiW founder and head of communications at JJ Foodservice, Elit Rowland added, "We want to offer support, advice and familiar faces to help our members stay connected at this time.

"Our resilience is facing its ultimate test and many people are experiencing stress and burnout. The ability to deal with and bounce back from challenging times is one of the most valuable skills right now. By taking charge of our personal resilience we can understand what our stressors are, learn how to adapt to change and boost our mental and physical wellbeing through self-care and support networks," said Rowland.

The first panel and webinar will take place on 9 July at 12pm.