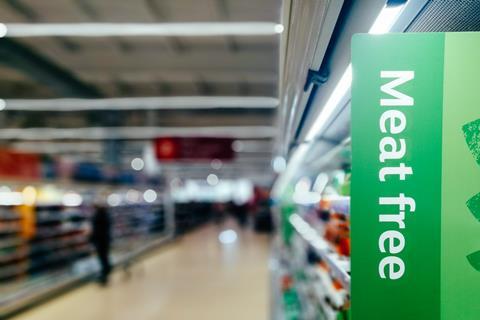 This summer, it emerged revenues at Beyond Meat had fallen by nearly 31% in the quarter to the end of June compared with the year before. Some have interpreted this as a move by shoppers to opt for lower-priced animal protein over plant-based alternatives due to cost of living pressures.
This presents a challenge for both retailers and suppliers in a category that had been hailed as one with significant growth potential. So how to address that challenge across the grocery sector?
In short, retailers and suppliers need to come together to develop a joint approach to the dramatic fall in demand for vegan food products, because what is happening at Beyond Meat is not an isolated case.
A collaborative ideation process would be a good start. It can build strategic and tactical commercial, category, shopper and channel opportunities, addressing market changes for both retailers and suppliers.
An effective ideation process can help suppliers and retailers collaborate to address situations like a downturn in sales, unlock joint opportunities and develop clear action plans. The ideation process can assist both parties in thinking past the obvious and developing new ideas, concepts and ways forward against key opportunities, whilst also creating future collaborative ways of working.
The process involves five stages: first, developing and quantifying key areas of commercial opportunity. Second, these are shared and agreed as a priority list to work on within the ideation session. This all happens before the workshop to get agreement on desired outcomes and a charter for working together.
Third, we develop and design the workshop to be aligned to the opportunities at hand, and to unlock bold new ways of thinking. The fourth stage is to facilitate the planned session, offering new ways of thinking and a highly creative and problem-solving atmosphere with cross-function teams across retailers and suppliers.
Lastly, action plans are created for key ideas, in order to deliver clear actions and roles. Both retailers and suppliers will need to develop and implement the ideas, often using implementation targets and regular reviews as a charter to work together on concepts created together.
We have already seen in other areas how the ideation experience and process has enabled long-lasting collaboration between both retailer and supplier.
The ideation sessions we conducted for Boots and around the launch of the medication focused on new divergent thinking and how to truly activate and build awareness for Boots customers. Clear action plans were agreed so both companies could move with pace towards the launch. The impact of new thinking and creative execution ideas resulted in Boots awarding the innovation of the year award in 2021/2022, while helping the brand to create wider cross-functional contacts.
In bringing supplier and retailer decision-makers together, they can unlock bold initiatives and co-create strategic key drivers and tactical ideas for mutual benefit. This is exactly what is needed if the plant-based category is to overcome the challenges at hand.