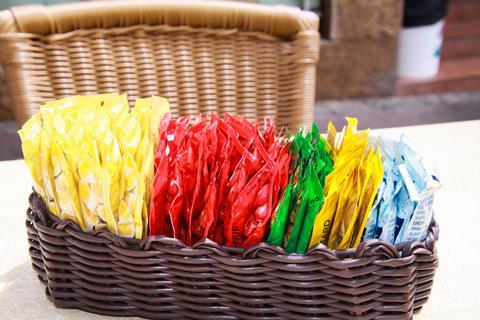 Last week, A Plastic Planet revealed that 855 billion plastic sachets are used globally each year: enough to cover the entire surface of the Earth. Many of these are thrown away unopened. But despite this shocking statistic, sachets have been almost entirely exempted from EU and UK plastics regulation.
This is too big and too urgent to leave it to gradual, voluntary evolution. While sachets are still easy to use and available, consumer behaviour change won't happen fast enough. As we know from the case of plastic bags, gentle nudges can only go so far.
Food retailers – believing that consumers prefer the convenience of sachets – are afraid of losing business if they ditch the single-use packaging. That's where they're wrong. The majority of consumers know they need to change, but find it hard to do so.
A ban on sachets is the only real solution. Such a ban might seem strong, but the time is right for it. Public opinion on plastic has reached a tipping point, meaning that radical action will be welcomed by most.
And in this case regulation won't stifle creativity. On the contrary, I believe a ban on sachets will put a rocket behind both innovation and behaviour change.
On the innovation side, it will incentivise businesses to harness the great ideas that are already out there, and take them mainstream. We've already seen Just Eat teaming up with Unilever to trial Hellmann's sauces packaged in Notpla's biodegradable seaweed sachets. A ban will accelerate and amplify these and other pioneering partnerships, driving other companies to follow their example.
More simply, we'll also see a turn back towards traditional solutions like reusable condiment dispensers. Fast food chains such as McDonald's are recognising that dispensers paired with paper pots are less messy and easier to dip than individual sachets, with the added bonus that people can choose how much sauce they want. For both brand reputation and waste reduction, it's a no-brainer.
A ban will also accelerate consumer behaviour change – spurring us all to recognise that we really don't need our own sachets of sauce. We can take our portion from a larger dispenser, give back unwanted packs rather than throw them away, or even lose the sauce (and its likely sugar and salt content) altogether.
A ban on sachets is a win for everyone. The urgency of the plastic pollution problem, the force of consumer opinion and the willingness of businesses to change leaves little room for doubt. It's time for the government to step up and deliver the transformative action that we are all demanding.