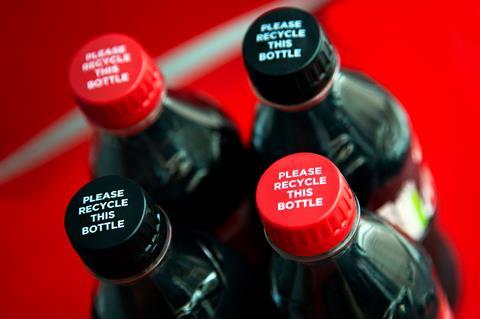 This year has presented challenges like no other. While there are still question marks around what the future will look like, it has given everyone the opportunity to take stock and look ahead with a desire to do better.
Our sustainability goals are more important than ever, having just last week announced a significant milestone for Coca-Cola European Partners in Great Britain, with all plastic bottles across our core brands made in GB now being made with 50% recycled plastic (rPET).
The move means Coca-Cola in Great Britain is now saving over 21,000 tonnes of recycled plastic per year. For many years, our plastic bottles have been 100% recyclable, but we've now doubled our rPET usage.
As an industry, it's hugely encouraging to see the progress being made by many businesses. However, one of the key challenges the industry currently faces is that there simply isn't enough food-grade recycled plastic locally available in the UK to switch to 100% rPET at this stage.
We need more people to recycle bottles more often, and a well-designed deposit return scheme could help make that change. An effective DRS is something we have long supported in the UK. Not only will it reduce litter, but it will ensure more packaging is collected for recycling.
But we can't pin everything on one solution, which is why we also support the government's plans to overhaul packaging recovery and recycling, particularly through the long overdue reform of the producer responsibility system. The ambition set out in the Environment Bill, including new targets for waste reduction, is really encouraging.
We know it's doable and we are determined to follow in the footsteps of our colleagues in Norway and the Netherlands, who recently made the switch to 100% recycled plastic across their entire portfolio. With the right legislation, and a more efficient and holistic collection system coupled with the right recycling infrastructure and investment from all stakeholders here in GB, a truly circular economy is within our reach.