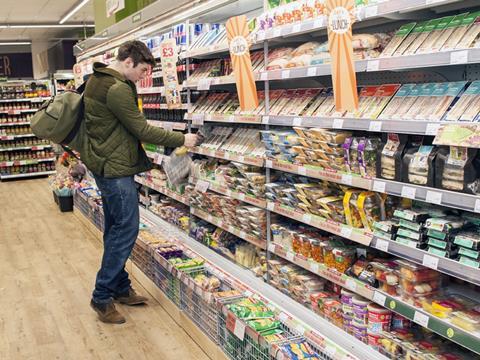 Shoppers were faced with a dearth of deals last month, with both the number of offers and savings down across the major supermarkets, latest data reveals.

Almost all the major mults cut the number of featured space promotions in stores last month, with the exception of the Co-op, where deals were up by 0.85% month on month [Promo Dynamic Retailers, 4 w/e 12 February 2016].

Average % savings were also down across the board compared with the previous four-week period, with the exception of Morrisons (up 3.4%) and Sainsbury's (2.1%).

Most supermarkets also offered fewer featured space promotions than last year, with the exception of the Co-op (up 7.8%) and Sainsbury's (10.4%), while Asda was the only major mult to offer a higher average % saving (11.8%) than a year ago.

"With a lot of uncertainty in overall product pricing and changes in promotional strategies, it's not surprising to see both the number of offers available and % savings down," says Assosia director Kay Staniland.

"Asda and Tesco show significant drops in the number of offers, down over 7% and 6% respectively in the same periods year on year, with Waitrose showing the greatest decline of 10%. Sainsbury's shows average savings down 7.2%, Tesco down just over 9% and Waitrose 18.2% less than last year."

The majority of retailers continue to show "clear moves" towards increased single promotional price points, such as price cuts, half-price or special purchase deals, Staniland adds.

"Morrisons and Tesco have around 85% of their offers on single price point promotions, while Sainsbury's is leading the way with 91.3%."

Waitrose and Asda bucked the trend, with single price points accounting for 78% of total featured space promotions in Waitrose, down from 94% last year, and 70.71% of deals in Asda, down from 71.98%.