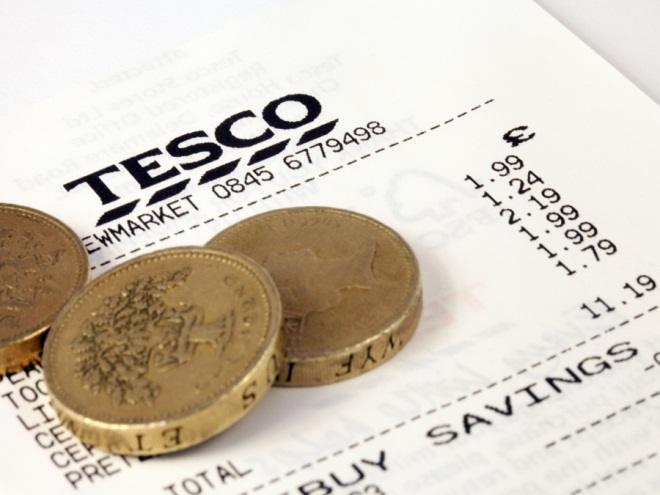 A full blown price war has been on the cards since analyst David McCarthy called upon Tesco to start one in January 2011. But it wasn't until November 2013 that Asda revealed a five year plan to invest £1bn into lowering prices that it really took hold.
In April 2014 a desperate Dalton Philips reached for his bazooka and fired a chunky £1bn into slashing prices at Morrisons. Yesterday Asda revealed it would splash £300m of its £1bn on thousands of products in the first quarter of 2015 alone, in what the retailer says is its biggest ever rollback.
And yesterday Sainsbury's made its play, unveiling £150m worth of price cuts on more than 1,000 products.
Today the national press was filled with speculation that Tesco was about to enter the fray. What it chooses to do is a mystery, but with the rest of the big four going for it in an unprecedented way, it's likely they will join in. And if they do, it's likely to be in a big way. In many ways it has to take the lead or risk looking underwhelming. And there is no way it can afford to do that. So all eyes will be on Tesco tomorrow, as it reveals its most important set of results for years.
Who will be the big winner when the dust settles? Probably none of them. In some respects a price war is always a race to the bottom. Ultimately the only winner will be the customer (which is perhaps no bad thing). As Mike Coupe told Radio 5 this morning in response to Sainsbury's 1.7% dip in sales for the 14 weeks to 3 January: "Broadly we sold the same amount of stuff last year, just at lower prices."
Like Andy Clarke, Coupe also predicted that the challenging conditions for the supermarkets would continue as we head into 2015. Their hope, alongside Philips and, presumably, Dave Lewis, is that customers will respond to the stimuli of price cuts and sales will pick up.
They will also hope that petrol prices, the darling of the supermarkets, will continue to freefall, with Asda saying yesterday that drivers would pay no more than 105.7ppl for unleaded, down from the 130.7p per litre it was charging in the summer of 2013. That could provide further impetus for customers to pull in to the major multiples and spend.
Not least because with 'who won Christmas' still up for grabs, Aldi and Lidl are predicted to be the big winners. And it's impossible to imagine the potentially damaging price war would be raging as it is without their growth since 2011. But petrol is one weapon they don't have in their armoury. And it's a big one.