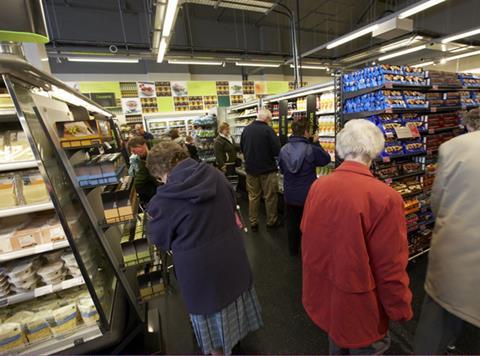 Marks & Spencer has cut prices on around 400 food lines over the Easter bank holiday weekend, as part of its continued push to appeal to families.

It has reduced prices by at least 10% compared to last year. Lines with lower prices include legs of lamb, salmon, wine and Easter eggs.

This comes as its latest interim results released in November 2018 found its like-for-like food sales sunk 2.9% in the first half of the year.

Other family-friendly food products it has reduced this year include Family Sized Salmon Fillet Pack (was £13, now £11 for 600g), Woodfired Pizza (was £6, now £5), Bolognese Sauce (was £2.50, now £1.50), Maris Piper Potatoes (was £2.50, now £2 for 2.5kg), and Yorkshire Puddings (was £2, now £1.20).

Around 20% of its Easter eggs are also £5 and under, and its wine is 15% cheaper compared to this time last year.

An investigation by Good Housekeeping magazine found the reductions make M&S cheaper than both Waitrose and Sainsbury's to buy Easter lunch for eight people. The lunch consisted of fresh or frozen leg of lamb (2kg), potatoes (1kg minimum), frozen peas (900g), carrots (1kg minimum), mint sauce, eight hot cross buns and two bottles of prosecco.
It revealed the meal would cost £34.18, which is £3.03 lower than it was last year. This is in comparison to Sainsbury's, which was £34.30 and Waitrose at £37.03. Discounters Aldi and Lidl were found to be cheapest, at £21.63 and £20.71 respectively.

"We're in the early stages of our transformation plan to broaden the appeal of our food to family-age customers and make M&S more relevant, more often," said M&S managing director of food Stuart Machin. "As part of this, we have been investing in price to deliver even better every day value, whilst protecting the quality our customers love.

"You can see this shift in our current marketing campaign - M&S is no longer positioning itself as special and different, but special and relevant, with prices to shout about."

The upmarket retailer has also struck up a sponsorship deal with Britain's Got Talent and reintroduced its 'food porn' ads as part of its endeavour to broaden its appeal.