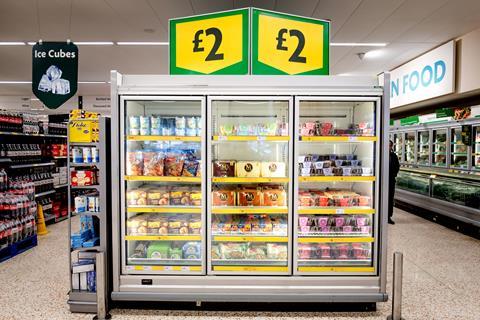 Morrisons has hiked prices on hundreds of SKUs in recent weeks, as food and drink cost pressures continue to mount.

The supermarket has increased prices on more than 1,000 food and drink lines across its ambient, chilled and frozen aisles since the end of July, research by The Grocer shows [Edge by Ascential 12 w/e 12 September 2019].

In most instances, prices have risen by just a few pence, such as a 285g bottle of HP Sauce Squeezy Brown sauce, up 3p to £1.40, while a 405g tin of Branston Beans & Sausages is up 3p to 90p.

However, there have been some bigger price increases. Selected own label frozen potato products are now 20% more expensive. That includes Morrisons Smiley Stars, up from £1 to £1.25. Some packs of own-label biscuits - including bourbon creams, custard creams and fig rolls - have increased by 11%, from 45p to 50p, while the supermarket's range of 400g Baxters soups is up by 9% to £1.20.

Inflation at Morrisons increased from 0.6% in July to 0.9% in August, according to the latest Grocer Price Index (p17).

It's not alone in raising prices, with overall supermarket inflation hitting an 18-month high last month.

Tesco, which increased prices on 1,000 lines in July, posted average inflation of 2.2% last month - its highest GPI inflation figure since June 2018.

Asda and Sainsbury's both increased prices across a swathe of own label products earlier this year. However, Sainsbury's subsequently slashed prices on 1,000 lines.

Asda's inflation remained at 0.6% in August, the GPI shows, while Sainsbury's was the only big four supermarket in deflation, with prices down 0.4%.
"We have simplified our prices for customers and this has involved some small price movements in both directions," said a Morrisons spokesman. "We don't believe the Grocer's analysis is balanced because it does not include the hundreds of prices we have decreased during the same period."