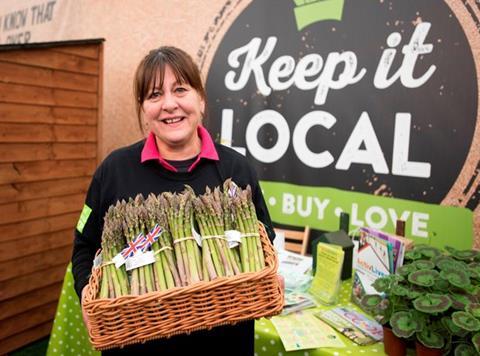 East of England Co-op has reported an 8.8% uplift in sales during its second Sourced Locally Fortnight, which encouraged customers to buy locally produced food and drink.

The Ipswich-based co-op generated £913,111 sales in its 132 stores during the 2016 event from 30 May and 12 June.

The total was 8.8% up on the £839,312 of sales achieved during its inaugural Sourced Locally Fortnight last year when it focused for the first time on produce from Norfolk, Suffolk and Essex.

This year's fortnight appealed to customers and its 270,000 members to #KeepItLocal. Among successes was a breakfast promotion, included for the first time and bought by 7,267 customers. The £5 deal offered six large eggs from Havensfield Eggs, eight sausages and 200g of bacon from Taste of Suffolk, a punnet of Ipswich-grown mushrooms and six tomatoes from the Norfolk-based Friendly Tomato Company.

Other big movers included 54,000 punnets of locally grown strawberries, 14% more than last year; 12,000 bunches of local asparagus, up 11% on 2015; and 9,000 deli-to-go products.

Elsewhere, the co-op promoted regional potatoes, milk, bread, chocolate, honey, jams and cakes, and hosted in-store visits by food producers and food sampling.

Joint chief executive Roger Grosvenor said the growing interest in food provenance was clear from the 8.8% sales hike, and East of England Co-op continued to help its producers develop new products.

"We are delighted with the reaction from both our customers and suppliers, with many taking to social media to share their support, and look forward to an even more successful Sourced Locally Fortnight in 2017," he said.

Grosvenor added that since 2007 when it launched its Sourced Locally initiative, the independent co-op had invested more than £45m into the regional economy as well as cut food miles, reduced waste and boosted quality.

During Sourced Locally Fortnight 2016 the co-op emphasised how it carried a 3,500-strong range of Sourced Locally products, supplied by more than 100 producers.