The pandemic has wreaked havoc on the economy and, as a result, the supermarkets have had to make big changes to keep their prices in line with tighter shopper budgets. We've seen moves to everyday low pricing, round pound promotions and new value ranges – here's how the retailers have played the price war this year
Tesco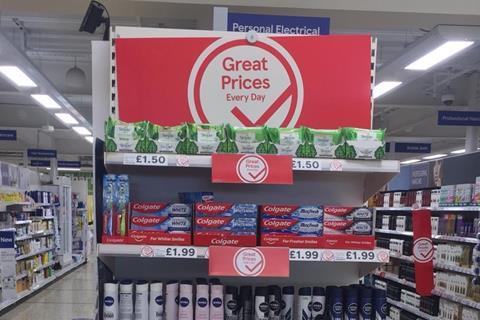 Tesco was the first domino to tip on everyday low pricing in 2020. The changes began in early July, when it emerged the retailer told suppliers they had until 10 July to agree to drop their prices. By August, Tesco had cut prices on almost 600 ambient SKUs across a raft of categories including crisps, bread, condiments, snacks, confectionery and cereal [Edge by Ascential 9 w/e 19 August 2020].
The vast majority of the reduced prices have been on branded products – with products from Cadbury, Dolmio, Hovis, Napolina, Nescafé, Schwartz, Tetley, Tilda and Walkers among those targeted. However not all suppliers went with the flow – a stand-off in price negotiations led to a nationwide shortage of Haribo on Tesco shelves through September.
Sainsbury's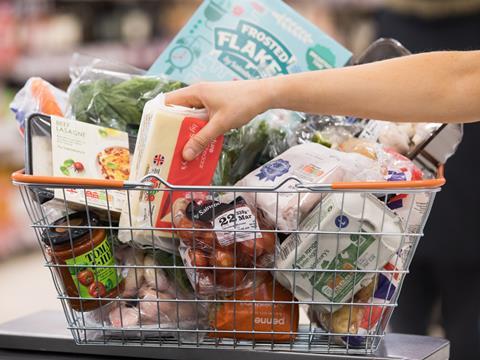 Sainsbury's hasn't formally announced a move to everyday low pricing this year but it did significantly build upon its Price Lock campaign (which it launched about a year ago) with its latest round of cuts. At the start of this month it slashed the price of 300 own-label fish, fresh meat, frozen and ambient lines by up to 30% for 12 weeks.
Cuts include 5% fat beef mince reduced from £3.10 to £2.60, By Sainsbury's salmon fillets reduced from £4 to £3.25 and By Sainsbury's stewing vegetables down from £1.50 to £1.
Morrisons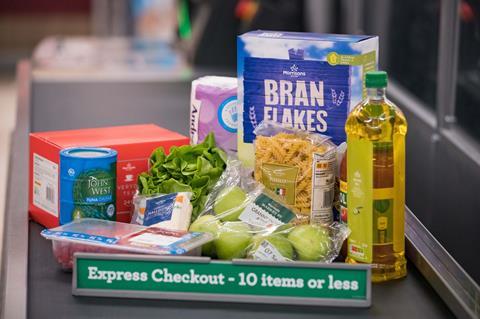 Morrisons CEO David Potts announced its move into the price war in early September. Like Sainsbury's, Morrisons' focus has predominantly been on its own-label lines, with only 20% of the cuts impacting brands. Almost 400 products including fruit & veg, meat, poultry, bread, cereals, rice, pasta and household products were slashed by an average of 23%.
Analysis for The Grocer by Edge by Ascential found on many comparable lines, Morrisons was now cheaper than Asda – which Asda denies. The research found 29 of the 376 products Morrisons has cut prices on were also included in the Asda rollback.
Asda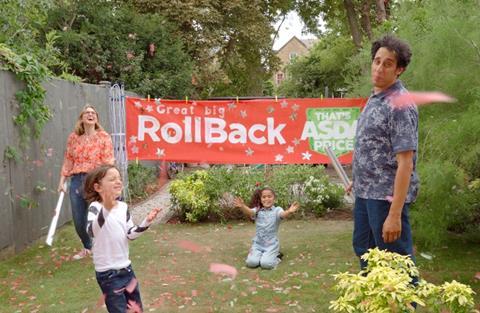 Asda's EDLP move also saw the return of the classic pocket tap TV ads. The Asda Price campaign, which began in early September, saw the retailer plough a £100m investment into lowering prices across thousands of branded and own-label products, as well as non-food lines like baby, household and toys.
New prices include Comfort Fabric Conditioner 1.16l reduced from £2.40 to £1.75; Colgate Toothpaste 75ml from £3.95 to £1.90; Kellogg's Coco Pops 295g from £1.99 to £1.25; and Asda Butchers Selection Pork Leg from £4.97/kg to £3.97/kg.
Waitrose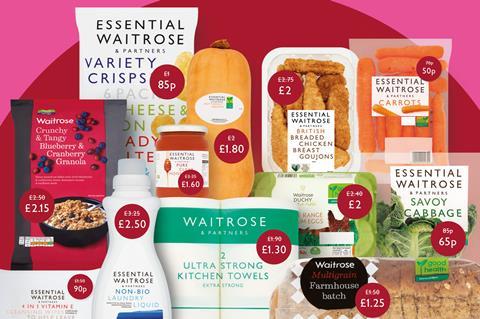 Waitrose began price cutting tentatively in mid-October with a limited round-pound pricing deal on 100 branded products, but took the axe to prices on over 200 own-label lines last week. The cuts, which average a 15% discount, cover its most popular everyday SKUs like fruit & veg, meat and household.
Essential Waitrose thin pork loin steaks are down from £5 to £2.50, Waitrose Fairtrade gold tea (160 bags) is down from £4 to £3 and Essential Waitrose frozen whole leaf spinach is now £1.20, rather than £1.60.
The Co-op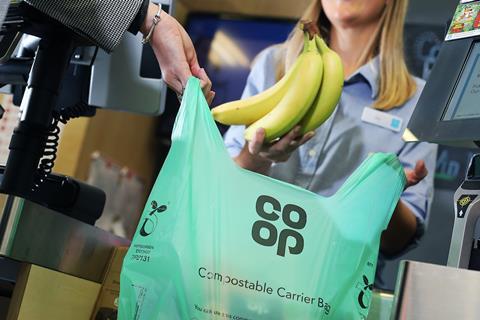 Co-op has invested £50m in price cuts, with 300 products across fruit & veg, fresh meat, ambient and household now cheaper across both branded and own-label lines. The new prices came into effect on 21 October and will reduce the average basket total by 15%.
The retailer also has plans to introduce a new value own-brand range. Co-op Honest Value range will debut on 4 November with 50 new products, including 100% British fresh meat and Fairtrade products, fruit & veg, ready meals, soft drinks and dairy, as well as household goods.