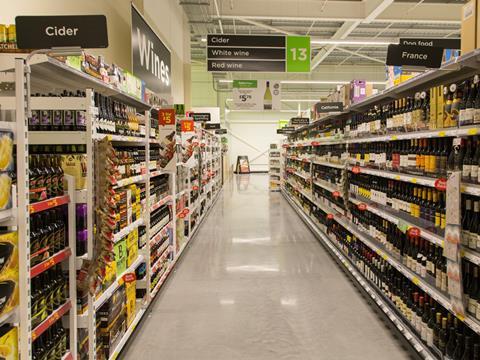 Tesco has announced plans to scrap its Brand Guarantee from mid-July on the basis that it only hands out cashback for one in every eight shops as it has improved its price competitiveness. And as it happens no cashback was offered to our Tesco shopper in this week's Grocer 33 - but only because the store in question didn't stock the Aperol.

The popular Italian aperitif was on a £12 offer at Asda - one of 12 items exclusively cheapest at the Leeds supermarket - and the £3 difference was enough to secure another win, with nearest rival Tesco £2.95 more expensive overall. If only it hadn't ended its own promo on the Aperol this week (it had been on a brilliant £11.77 deal).

Tesco was also 72p more expensive on the 17 branded items in its trolley, so once again (for the 48th time in 51 weeks), it would have needed to issue cashback, but it did go some considerable way towards reducing the impact of the Aperol, offering five items cheaper than any of its rivals, including the mouthwash, ketchup, ice lollies and Dolmio lasagne sauce.

Morrisons has been the best-performing big four supermarket in recent weeks, according to the latest four-week figures, and offered the most promotions (nine), and was cheapest on four lines. But Asda was 7.4% cheaper, and 8.4% cheaper than Sainsbury's too. It remains to be seen what it will do with its own Asda Price Guarantee, but since it wasn't 10% cheaper than its nearest rival (on the 31 available items) our shopper could redeem an 84p voucher.

Waitrose, which is promising to improve its margins from 2.7% to 4% in the next three years, was way off the pace again on main assortment items (Asda was 15.6% cheaper). Perhaps it will drop its own Tesco price-matching soon.