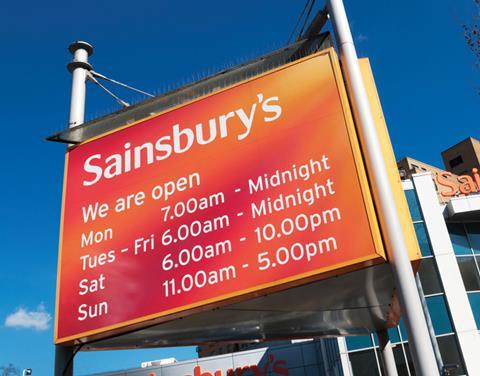 Sainsbury's has won the Grocer 33 this week - its third victory in the 17 weeks since this year's competition kicked off.

That puts it level with Tesco, one behind Morrisons, and two behind Asda, in what continues to be the closest battle in the G33's 19-year history.

As surprising as it is to see Sainsbury's going toe-to-toe on price with its rivals, perhaps the biggest surprise is that its victory came despite running the fewest promotions (including no multibuys, of course).

And while its pricing was particularly sharp on the Bold liquitabs, it was its overall consistency, including 11 cheapest items that had the greatest effect on the outcome.

Still, it was close.

Lopping £4.92 off this week's groceries (including a hefty £3 off the half leg of lamb) Morrisons almost pipped Sainsbury's to the post, with a difference of just 21p between Sainsbury's £70.89 trolley and the £71.20 trolley of second-placed Morrisons - and 62p behind third-placed Asda's £71.51 trolley.

Asda will rue its decision to finish a half-price promo on the Bold this week. It was also forced to hand out a £7.99 voucher as it again failed in its promise to best its big four rivals by at least 10%.

The other surprise was how far off the pace Tesco was. Its £79.38 trolley was £8.50 more expensive than Sainsbury's - and the £5.98 cashback it gave to our customer would have been higher if the Birds Eye products had not been unavailable.

At the other end of the table, the animosity between Waitrose and Ocado has quietened since Mark Price quit the John Lewis Partnership for a role in government, but at £82 Ocado's crate of goodies was £3.56 cheaper than the Waitrose trolley. Neither can afford to relax, however. Not when Sainsbury's is 13%-17% cheaper.