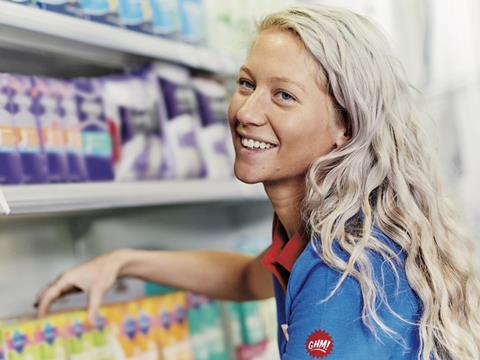 Andy Bond's new mixed retail discounter chain, GHM! (Guess How Much!), which will open its doors this summer, will dedicate a third of its space to ambient groceries.
Leeds-headquartered GHM! is looking for sites "from Kent through to Yorkshire" with an initial wave of eight to 10 pilot stores of between 8,000 sq ft and 10,000 sq ft, the first of which is set to open at The Crescent retail and leisure development in Hinckley, Leicestershire, in June.
GHM! is the second retail format from Pepkor UK, the investment vehicle established by Bond, the former Asda CEO. It will be run independently from Pep&Co, a family fashion retailer that was Pepkor UK's first venture, which completed its 50-location opening programme in September.
Koray Gul, who has held several senior trading leadership roles at Asda over the past three years, will be MD of the new format. Other directors include Simon Singleton, operations director, who has held senior roles at Holland & Barrett, Woolworths, Focus DIY and Asda; Daniel Donnelly, sourcing director, who has worked at Poundworld; Chris Burns, trading director, formerly of Wilkinson, Asda and Tesco; and Roy Ellis, finance director, who was most recently FD at Poundstretcher.

"The discount sector continues to grow much more strongly than traditional retail in the UK because it's redefining value for customers. UK customers will continue to value new options that save money," said Bond.

The stores will stock everything from children's and adult clothing essentials to household staples and "the favourite grocery brands that families can't live without" the company said. "We want to be the ultimate one-stop shop for mums to refill every cupboard, drawer, larder and wardrobe in her home and save money."

Typical 10,000 sq ft stores will carry about 6,000 items but GHM! will offer an edited range of "the most often bought products, with truly ground-breaking price leadership on hundreds of branded essentials most familiar with mums on a tight budget".

Fresh, chilled and frozen lines will not be carried as GHM! focuses on ambient products that shoppers bought in volume, it said.

GHM!'s smaller set-up also meant it could be "actively traded, agile and responsive" and more aggressive on price.