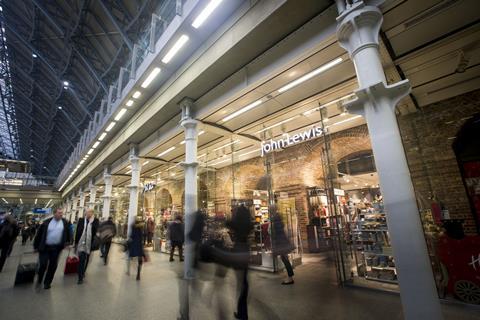 John Lewis Partnership chairman Sharon White has warned of department store closures when lockdown measures ease next month, after the business suffered an annual loss before tax of £517m.
Speaking as the Partnership yesterday reported its results for the year to the end of January, White said she did "not expect to reopen all John Lewis shops at the end of lockdown".
John Lewis has already closed eight stores during the pandemic, affecting up to 1,300 roles, while four Waitrose supermarkets have been shuttered.
The likely further closures are part of a broader reshaping of the estate, which will also see John Lewis stores open within Waitrose supermarkets.
"Closing a store is one of the hardest decisions we can make as a partnership," said White. "We are acutely sensitive to the impact on our partners, customers and communities, particularly at a time when retail and our high streets are undergoing major structural change. We will do everything we can to lessen the impact and will continue to provide community funds to support local areas.
"The past year has been one of the most challenging in the Partnership's history. The worst of times bring out the best in people and I could not be more proud of the commitment and dedication of partners, in the most unimaginably difficult circumstances.
"No one has a crystal ball to predict the strength and pace of the recovery – or the future course of the virus. Our priority is to make sure that the Partnership is well placed to serve our customers, however they want to shop with us."
On Waitrose, the supermarket's executive director James Bailey told The Grocer: "We have closed a number of shops over the last five years and the plan for the next five years is much more about growth.
"I can't promise there won't be any more store closures but our intent is to grow our store numbers rather than shrink them."