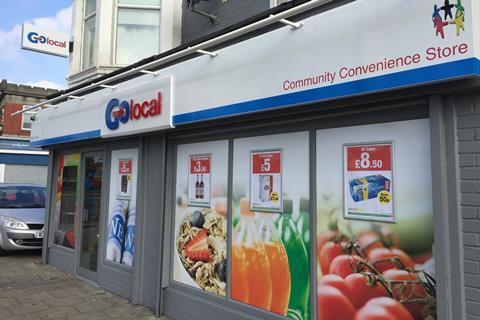 Wholesaler AG Parfett & Sons is gearing up for "aggressive" growth of its Go Local fascia and retail club as it targets areas formerly serviced by AF Blakemore in a bid to become "more than just a regional competitor".

A team of 18 retail development advisors are in place to recruit retailers to the Go Local fascia in North Wales, the Midlands and the north east, regions all previously supplied by Blakemore.

The company's acquisition of Blakemore's former depot in Middlesbrough last June expanded its network to seven sites and supported the continued growth of its delivery service. Retail director Guy Swindell said the company's goal now was to grow the Go Local fascia and retail club "aggressively".

The north east is now supported by retail development advisors Gareth Carmody, Craig Richardson and Kevin Mellor, who work with Middlesbrough depot manager Joe Kaye.

The Midlands is served by RDAs Richard Huxley, Jack White and Harry Goodwin, who are supported by Somercotes depot manager Stefan Dremza.

In North Wales, Steve Branny is the RDA, supported by depot manager Steve Miller in Aintree.

The retail club now has 3,000 members, marking record growth for the wholesaler, with more than 450 retailers in its Go Local fascia group.

"Our retailers tell us that they value our independence and commitment to providing great availability and value," said Swindell. "As we continue to invest in the best people and technology, we believe that we will lead the industry in customer satisfaction."

Some 5,000 customers visit Parfetts depots every week, while 19% of its customer base now orders online.