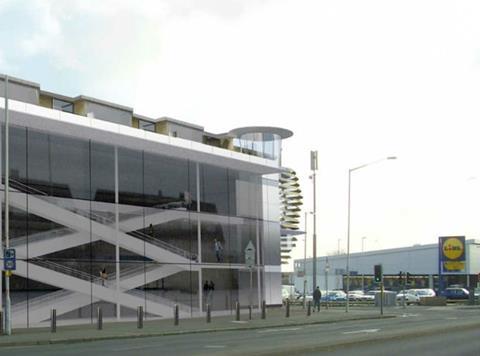 A family of retail and property entrepreneurs will open a three-floor superstore next to a Lidl later this year in Slough, which could herald the beginning of a new grocery brand.

The 20,000 sq ft Checkout Superstore in Farnham Road is the brainchild of the Abdeali family who currently own a smaller store in the town - Chalvey Supermarket, in Chalvey Road West, which they have operated since 1985.

The entire 12,000 sq ft ground floor will be dedicated to its food offer, while a mezzanine will house back offices, fridges, freezers, and fruit, veg and meat packing facilities.

The first floor will feature a coffee shop, children's play zone, fireworks, party ware, cards, gifts and toys, and home & garden.

Ashiq Ali Abdeali, one of the directors, said Checkout was a different offering to Lidl and there was a market for both. "We are not going to be driven by the fact I've got a Lidl next door. Competing with a bucket shop would be disastrous."

Abdeali said the store would stock 8,000-10,000 grocery lines, including fresh fruit & veg, dairy, ethnic and European, bakery, frozen, and halal meat & poultry. No alcoholic drink would be sold.

"Traditional values in retailing have been lost over the years," he said, explaining that his late father, Akber Ali Abdeali, who had been retailing since 1972, prided himself on traditional retail values of service, which is what the family planned to bring to Farnham Road.

It would offer bag packing and carry-to-car services. It would have more staff on the floor than most stores to generally help customers and walk them to products they could not find, rather than just pointing to them.

"We don't tell them it's up on the left somewhere. We take them to the product they are looking for,"

Abdeali said: "We've got plans to open more but when and where we don't know yet. We want to see what the reaction is."

The family likes to support local businesses. "We don't use wholesalers as such. Even in our existing store we source our fruit and veg ourselves at the market and halal meat and poultry direct from suppliers. A lot will be sourced directly from manufacturers such as White Pearl or TRS.

"The remainder is van sales - people who come to us. We don't want to be stacking it high and selling it cheap and sell rubbish. We pride ourselves on good quality products."

The family had a "core" of suppliers that had been with it for 35 years. "We like to make sure we support small-sized independent suppliers - not multinational ones," Abdeali said.