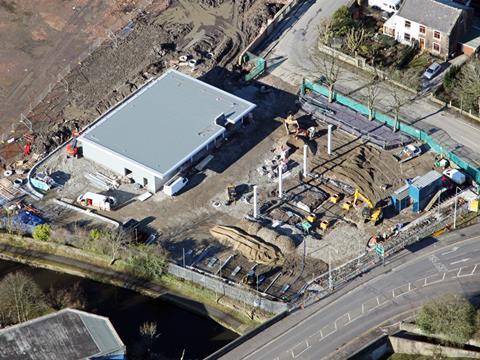 Independent Spar forecourt operator The Kay Group plans rapid expansion across the North of England, with three new sites set to open in the next year.

The first of the new forecourts, on the M65 at Nelson, is currently under construction to open next month complete with a 3,500 sq ft Spar c-store and Subway concession with full restaurant seating.

Two more sites, following a similar convenience-focused format, will begin construction this year, with one in Crewe due to open October and another in Irlam to open in spring next year.

Following the initial three, the group has three more acquisitions in the pipeline with construction due to start in 2017 and plans to open a minimum of two new sites every year for the foreseeable future.

"We've acquired existing locations in the past, but the reality is that nowadays for the size of site and facility that we want to put on, they are very few and far between," said The Kay Group MD Richard Cox.

"They're too small and they have limited development potential so we do see the better opportunity in new to industry locations. It's very much hard work and feet on the ground spending a lot of time looking for these sites, but the ambition and the drive is there."

The group plans to continue its current partnership with Spar and concessions with Greggs and Subway throughout various sites as part of the expansion project.

In the most recent accounts filed at Companies House, the group listed flat sales from the c-store operations for the year ending 31 October 2014.

"There is a little bit of consolidation because we sold one site, leased out another location and put two new sites on. The two sites we took on needed refurbishment so to remain flat in a year of change was actually a good result," added Cox.