M&S's alternative to the traditional Christmas food and drink offering was on full display at its range event. Shoppers can still expect turkey and all the trimmings followed by Christmas cake, but for those looking to switch things up for their festive celebrations, M&S is offering high-quality, indulgent items to surprise and impress guests. Here's our pick of what customers can expect this festive season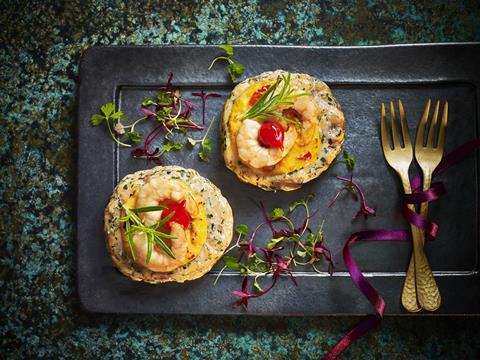 Scottish Lochmuir salmon and king prawn crowns
RSP: £6/225g
Salmon may not be the first product that springs to shoppers' minds when they think of Christmas dinner, but it is abundant in M&S's range this year. One standout item made with the fish is its fuss-free and ready to serve Scottish Lochmuir salmon and king prawn crowns, which come with a roasted red pepper and garlic melt.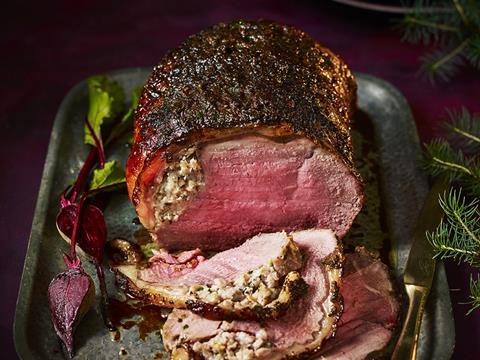 British sirloin of beef
RSP: £10/1kg
For those looking for a different meat to turkey this yuletide, beef is on the menu at M&S. This joint comes with shallot stuffing, topped with porcini and truffle butter for an extra dash of luxury. It serves six and can be accompanied with M&S's new truffle mayonnaise (rsp: £3/165g) come Boxing Day.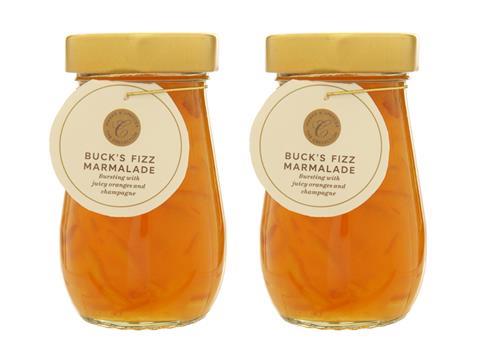 Buck's fizz marmalade
RSP: £3/250g
M&S has placed a lot of focus on breakfast at Christmas for 2018, because the big day isn't all about the dinner. This marmalade makes a zingy spread for bread items on Christmas morning and is bursting with juicy oranges and champagne. M&S says the jars also make a great stocking fillers for foodie friends and family.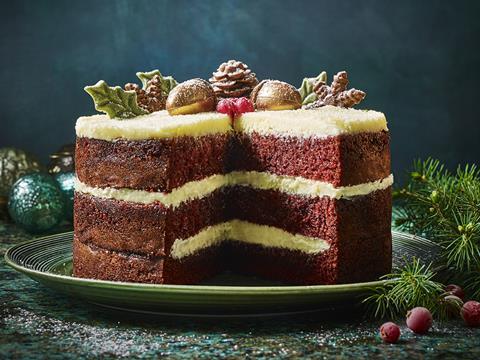 Hand-decorated festive acorn red velvet cake
RSP: £15/1.2kg
Showcasing a focus on 'naked' and rustic-looking desserts, and stepping away from traditional Christmas dessert ingredients such as marzipan and sugar paste, this red velvet cake is ideal for a centrepiece. It's triple-layered, filled and topped with cream cheese frosting and decorated with simple chocolate and soft icing decorations.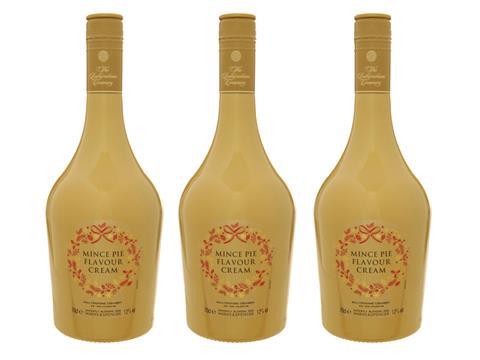 Mince pie flavour cream
RSP: £12/700ml
This super-sweet and decadent festive cream actually tastes like buttery pastry, fruity mincemeat and icing sugar. The tipple is made up of cream from the Ballyrashane creamery and can be served chilled or poured over ice for an indulgent after-dinner drink, or drizzled over ice cream as a dessert.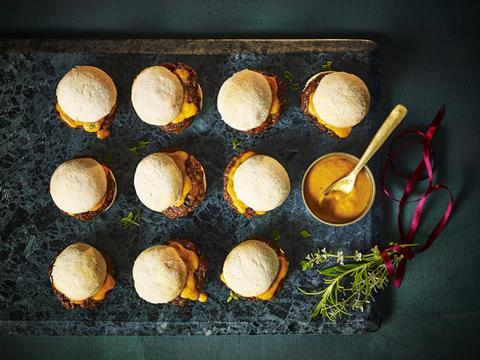 Vegan burgers
RSP: £5/280g
Tapping the ever-growing demand for vegan items, this selection of 10 mini vegan burgers offers a crowd-pleasing nibble. They are mini soya and mushroom burgers with slider buns and come with a sachet of vegan burger sauce.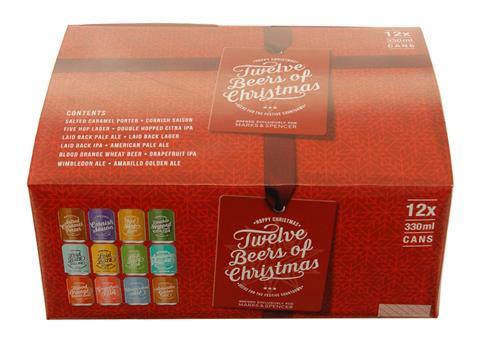 Twelve beers of Christmas
RSP: £20/12
This set of 12 300ml craft beers gives customers the opportunity to sample some of M&S's unconventional IPAs, ales and lagers. M&S's set is made up of Salted Caramel Porter, Cornish Saison, Five Hop Lager, Double Hopped Citra IPA, Laid Back Pale Ale, Laid Back Lager, Laid Back IPA, American Pale Ale, Blood Orange Wheat Beer, Grapefruit IPA, Wimbledon Ale and Amarillo Golden Ale. The format is already used by the likes of BrewDog, HonestBrew and Beer Hawk.