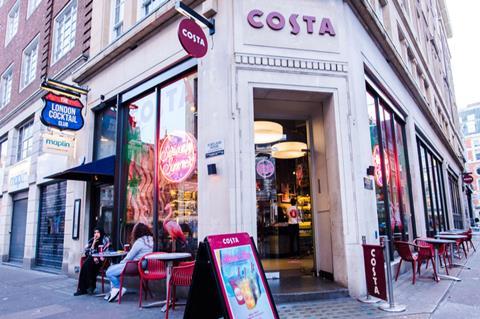 Costa Coffee has a fight on its hands. Earlier this year, coffee sales at Greggs exceeded those of Starbucks [NPD Group].

Meanwhile, McDonald's is growing coffee sales at a canter, supported by cleverly mocking ads that clearly resonate.

As the market leader in coffee, Costa has blamed Brexit for a sales slowdown, but just as problematic is its food offer, which, despite its best efforts, is lacklustre. The chain pledged to improve its food proposition back in 2018. However, so far it has little to show for it except an expensive meal deal.

Its latest move is more interesting: a tie-up with Bol to stock its branded salads and soups - a move that will boost its underwhelming vegan credentials, just in time for Veganuary.

It is certainly a start. Bol is a distinctive and colourful brand, with good shelf standout, strong fresh cues and an ethical slant. But as big as the vegan trend seems, it's still small, and the chain already offers two own-label vegan soups.

If Costa's aim is to tempt Greggs customers away from their (vegan) sausage rolls it will need to woo them with more than soup and salad.