This festive season, Morrisons is planning a warming spread with plenty of classic, autumnal flavours alongside some more unconventional, conversation-starting products for Christmas gatherings. Here's our pick of the range.
Check out our other Christmas 2019 range previews.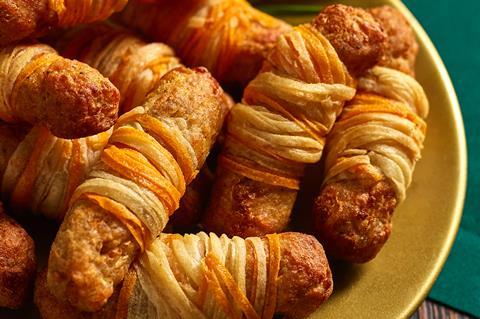 Vegan Pigs in Blankets
Made with jackfruit and chickpea, these vegan sausages are wrapped in "streaky pastry" instead of bacon.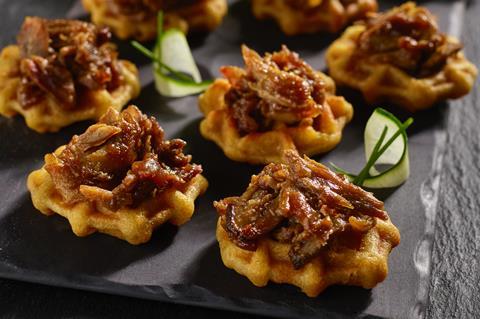 The Best Duck Waffles
Popularised by London restaurant Duck & Waffle, Morrisons is bringing the mini version of this combination to its Christmas party food range. The savoury waffles are topped with shredded duck and sweet hoisin sauce.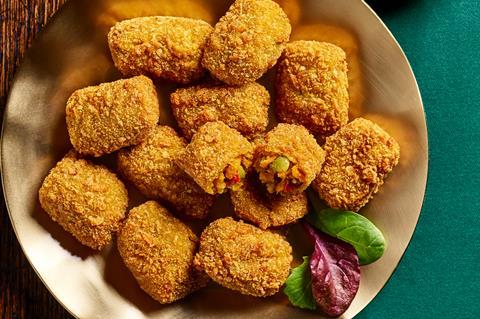 Katsu Croquettes
Another vegan addition to the Morrisons Christmas spread, these croquettes are filled with sweet potato, carrot and red pepper in a katsu curry sauce.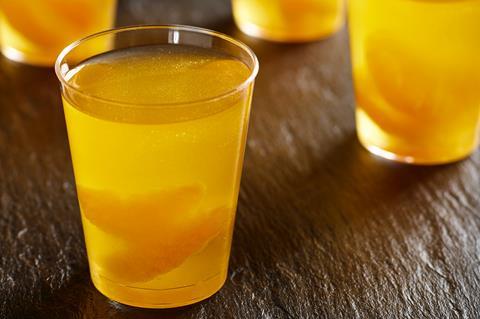 The Best Clementine & Prosecco Fizz Jelly Shots
Passing out multicoloured jelly shots might be a classic student activity but Morrisons is hoping to bring a bit of class to the occasion with some high-end Christmas flavours. These golden shots are made with prosecco, clementine juice, whole fruit slices and glitter.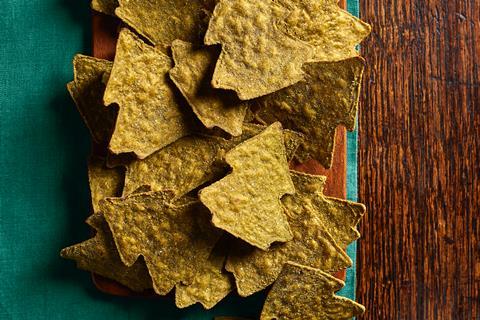 Christmas Tree Crisps
Made with spinach to achieve the green colour, these salted tortilla chips are flavoured with a hint of pine.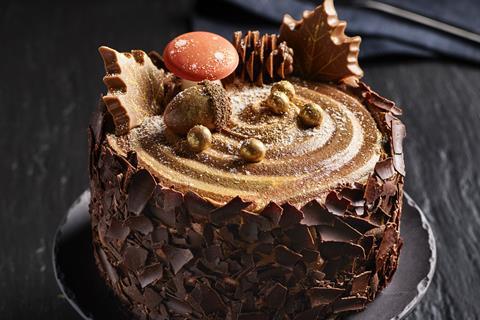 The Best Woodland Cake
Topped with a Belgian chocolate woodland scene, this hand-made chocolate sponge has layers of maple syrup sauce and chocolate ganache frosting.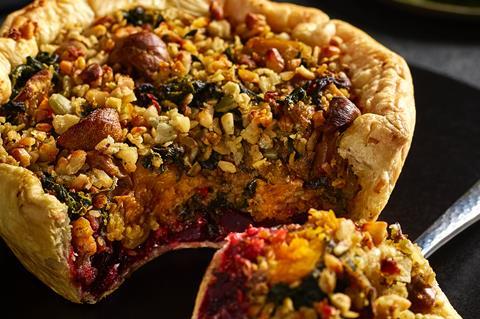 The Best Vegetable Layered Tart
This autumnal creation is loaded with spiced beetroot, butternut squash, spinach, cranberry and onion chutney and topped with roasted chestnuts. Available in the frozen aisle, the tart is parcelled up in dairy-free puff pastry, making it vegan.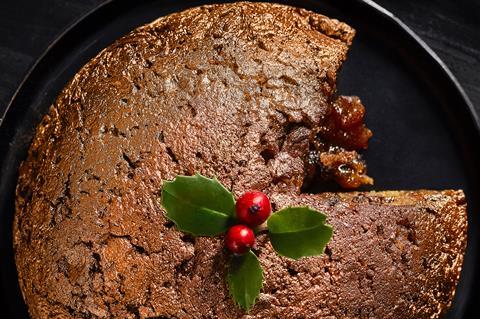 The Best Panettone Crumb Pudding
Combining two Christmas classics, this pudding combines fresh panettone crumbs for a lighter, more flavoursome bite. The pudding is packed with amaretto-soaked vine fruits, candied cherries and a hidden dark cherry sauce centre, topped off with bronze glitter.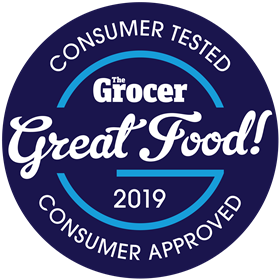 How do you know if the own brand product you're buying is as good as the big brand version? By looking for our Great Food and Great Drink labels, of course. Supermarket products with these on let you know that they have been tried, tested and loved by an independent panel, which is made up of hundreds of shoppers from across the UK.
Look out for the logos in store now.