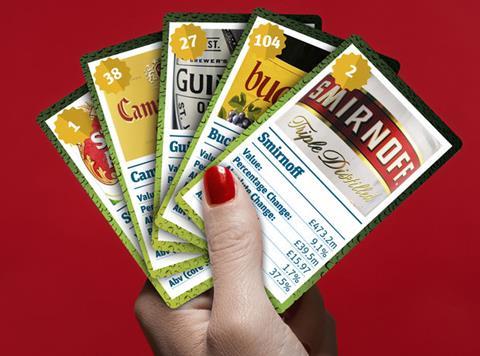 The stakes are high in booze. The prize pot is huge. Britain's 100 Biggest Alcoholic Brands are worth £8.9bn, and have racked up an extra £221.8m between them in the past year, a rise of 2.6%, on volumes up 1.6%.
Of course, the higher the stakes, the higher the risk. And there's no shortage of brands whose luck has run out in the past year. Five have left the top 100 altogether, losing £17.6m in sales between them. To put that in context, just two left the table in last year's report.
So who has the strongest hand in today's booze market? Which brands are the top trumps and which are the jokers? And what's pushed the average price of Britain's biggest booze brands up 0.9% as prices in the wider grocery market continue to deflate?