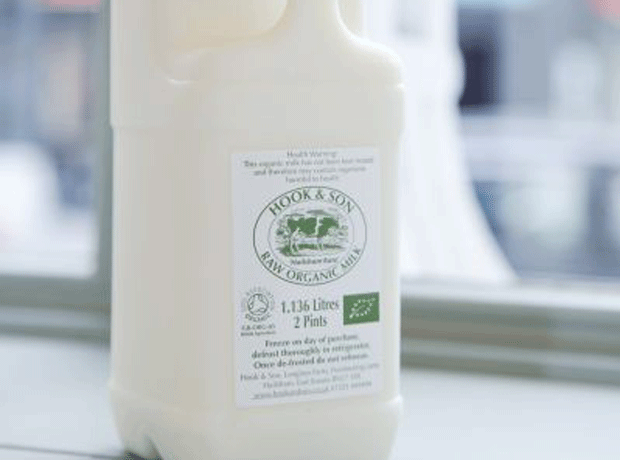 A second milk producer could soon be joining Müller Wiseman Dairies in selling a branded milk targeted at those who struggle to digest A1 type protein.

Stephen Hook - the high-profile farmer who was taken to court by the FSA earlier this year for selling 'raw' milk in Selfridges - is planning to convert his herd to A2 protein-producing cows.

Most pasteurised milk sold in the UK currently contains both A1 and A2 beta casein protein, but some consumers claim they find it difficult to digest milk with A1.

To give his milk another point of difference - it is already organic and raw - Hook plans to gradually breed most of the A1-producing cows out of his herd. "Because we're selling milk at such a premium price, we should be trying to have all bells ringing," he told The Grocer.

Hook will be following in the footsteps of Müller Wiseman Dairies, whose A2 UK joint venture launched an A2-branded milk into the multiples last year.

"The ultimate milk to be selling is raw organic A2 grass fed and that milk isn't on the market in the UK at the moment," said Hook.