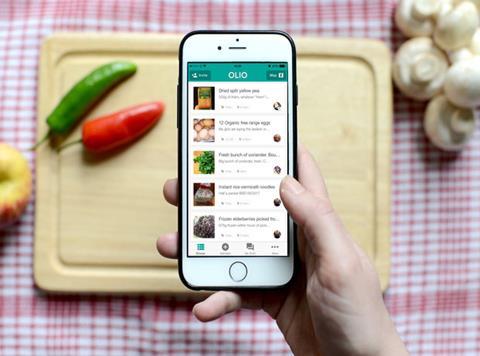 Midcounties Co-operative has launched a new partnership with food-share app Olio to cut food waste while feeding families across the UK.

Olio acts as an online foodbank allowing individuals and businesses to upload pictures of leftover food, which users can collect for free.

Midcounties Co-operative is launching the initiative in Oxfordshire and will explore the viability of a rollout across its 225 stores.

This consolidates its existing support of foodbanks, to which it donated more than 73,000 products last year.

£13bn tonnes of food is wasted each year, while the amount of food distributed by Trussell Trust food banks has soared by 318% over the past five years.

"In the past few years we've worked closely with local foodbanks to donate food items to those in need. The partnership with Olio is a great opportunity for us to donate on a larger scale, and reduce our CO2 emissions by reducing our food waste," said Midcounties Co-operative trading chief executive Phil Ponsonby.

"The Midcounties Co-operative is committed to giving back to local communities and to sustainability. We look forward to seeing the impact of the initiative in Banbury."

Olio co-founder Tessa Clarke added: "Since we launched we've prevented more than 250,000 meals from going to waste and we look forward to seeing this number continue to rise as we work with Midcounties. The Olio app makes sharing food simple as individuals can see food available near them and easily request it.

"Our aim is to create a more sustainable future by encouraging people to share food with those who want or need it, rather than letting it go to waste. The food items that one individual is prepared to throw in the bin could be the ingredients for another family's feast."

The Midcounties Co-operative is the largest independent co-operative society in the UK with more than 500 sites and 650,000 members. It has trading outlets in Oxfordshire, Gloucestershire, Wiltshire, Shropshire, West Midlands, Avon, Somerset, Dorset, Worcestershire and the surrounding counties. Olio launched in January and has 450,000 users who have shared over half a million items of food in that time.