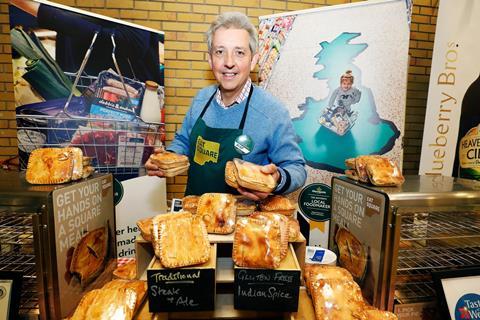 Pie supplier Eat Square has entered administration, weeks after it failed to hit the target for a crowdfunding campaign.

The manufacturer saw its Seedrs campaign to secure £50k expire on 11 February, after only £34k was offered. During the campaign, it claimed to have a pre-money valuation of £860k, offering equity of 5.5%.

Less than three weeks later, the business, which had listings with Morrisons and the Co-op, appointed Leonard Curtis as administrators.

Eat Square, which also sought to franchise out its format, reached out for the funding to drive its next stage of expansion, founder Alex Joll told The Grocer.

"I am hugely disappointed after putting five years of my life, blood, sweat and tears into the business, not to mention my wife and my savings," he said. "We had an award winning product and came so close, only to fall at the last hurdle.
"The crowd that we accumulated, including family and friends, have been very supportive throughout and I thank them for their support. I'm sorry to have let them down - it's a tough market right now."

Seedrs investors have been updated on Eat Square's insolvency, and the platform is working with founder Alex Joll to ensure remaining assets are distributed to shareholders, a Seedrs spokeswoman said.

Seedrs will keep investors informed throughout the process and will "assist investors in claiming any potential loss relief on their investments, she added.

The collapse follows the administration of Vini Italiani in November, after securing £670k from crowdfunding, as well as Lick frozen yogurt and gluten-free business Feel Free, which both collapsed in 2017 after successful raises from the crowd.