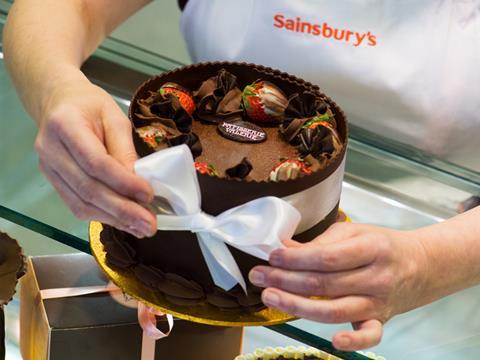 The crisis-hit owner of Patisserie Valerie has warned that an immediate cash injection is needed "for the business to continue" in its current form.
Patisserie Holdings said it has spent the past 24 hours investigating its finances after yesterday's announcement of "potentially fraudulent" accounting irregularities.
In a new statement, the board of directors said it saw a "material shortfall" between Patisserie Holdings' reported finances and its actual position.
"The Board has now reached the conclusion that there is a material shortfall between the reported financial status and the current financial status of the business," it said in a trading update.
Without an immediate injection of capital, the directors are of the view that that is no scope for the business to continue trading in its current form."
The business, which also runs Druckers, Philpotts, Baker & Spice, and the Flour Power City Bakery, said its "professional advisers are assessing all options available to the business to keep it trading and will update the market in due course".
The company's shares were suspended yesterday morning, before it belatedly discovered HMRC filed a winding up petition against its principal trading subsidiary over £1m in unpaid tax.
The café chain's CFO James Marsh was suspended from his role after the discovery of the "black hole" reported to be worth around £20m.
More than 2500 staff are employed by the retailer across 206 stores.
Before its suspension, the chain, which entered the AIM index on a 170p IPO in 2014, had a closing share price of 429.5p.