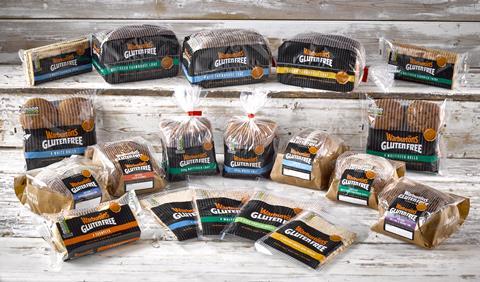 Warburtons entered redundancy consultations with staff members at its Newburn bakery, Newcastle, amid plans to shut down the facility.
The bakery giant blamed a "challenging market" and changing consumer trends for the decision, which could lead to the loss of around 102 jobs.
"The bakery market continues to be challenging, and as consumers continue to switch from bread to other wrapped bakery such as bagels, flatbread and crumpets, we need to ensure our business is set up to meet demand for the long term," Tearmh Taylor, corporate & consumer affairs manager at Warburtons said.
The company however, stressed that "no decision will be made" until the end of the 45-day-long consultation period.
Warburtons will be working "very closely" with staff members to redeploy them across the business, Taylor said, but there is no certainty on the final number who will be "actually affected".
Warburtons employs 118 people at the Newburn core bakery, one of 12 across the UK, with the site having been active since 1989.
In 2011, the company opened a dedicated "free-from" factory at Newburn, which will be unaffected by the closure and will see improvements and a further £3m investment.
Taylor added: "We continue to invest in our business and in the last 18 months we have invested over £35m in our infrastructure alone to enable us to innovate and meet changing consumer demand.
"We also remain committed to our North East operations, and over the next 12 months will be making improvements to our Free From bakery and distribution facility at an investment of £3m."
The decision comes on the back of weakening annual results released by Warburtons at the beginning of July, showing pre-tax losses of £13.5m and a 3.5% dip in sales to £506.4m for the year to September 2018.