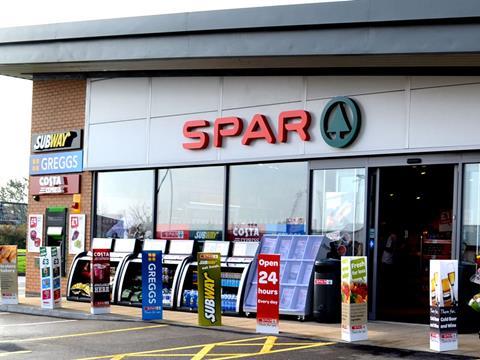 AF Blakemore has hailed a "good solid result" during the 2016/17 financial year during a period of intense change in the sector.

The Spar wholesaler said it recorded sales of £1.3bn for the 53 weeks to 30 April, which it said represented a 1.4% increase after making adjustments for the extra week in the period. Adjusted profits fell 1.3% to £7.4m.

The wholesaler attributed the rise in sales to changes to its product range and development of its food-to-go offering, and that its Spar operation performed well across its independent and company-owned estate.

"I am pleased to report that the company produced another good solid result in the year, with the food retail and wholesale markets experiencing a period of intense change and consolidation," said AF Blakemore chairman Peter Blakemore.

"Customer spending patterns are rapidly changing and we are well positioned to serve the growing interest in local community retailing, as consumers shop more frequently for smaller quantities of food for immediate or same-day consumption.

"We have placed great emphasis on our store operations to meet these growing trends through changing our product range and developing our food-for-now and prepared food-to-go offering," he added.

Blakemore also highlighted further investment in the business moving forward.

"In our centenary year, we have continued to demonstrate our commitment to developing a sustainable business for the future by investing £19.2m in store and business improvement, with a further £27.5m earmarked for the year ahead," he said.

"This focus upon future innovation includes a £4m investment in our IT infrastructure with the development of new CRM, business-to-business and business-to-consumer digital platforms."

It was reported in August that Blakemore had appointed KPMG to look into options for its cash & carry operations including a potential sale.