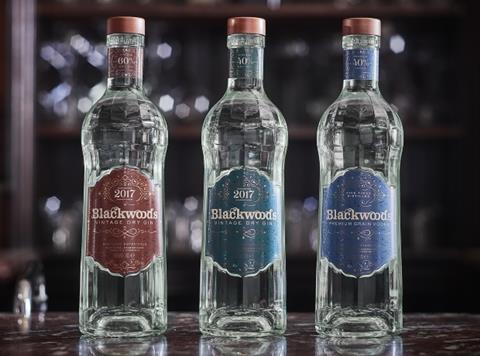 Top story
Distil has reported a successful annual performance, with both revenues and profits up on the previous year.
The owner of premium drink brands - such as Blackwoods Gin and Vodka, RedLeg Spiced Rum and Blavod Black Vodka - saw sales up 2% to £2.4m in the year ended 31 March 2020.
Gross profits increased 1% to £1.4m depsite margins broadly flat at 59.2%. Advertising and promotion spend decreased 3% to £665k while other administrative expenses increased by 3%.
Operationally, Distil reported the successful launch and continues strong performance of its RedLeg Pineapple Rum, as well as the launch of its RTD RedLeg Spiced Rum and Franklins 1886 Cola, which achieved listings in a "major" UK national retailer.
The company added it opened new markets in Czech Republic, Canada, Africa, Middle East and Russia.
"Our core brands and new products performed well in a highly competitive market. Our operating profit grew year on year and we remain in a strong cash position, debt free," executive chairman Don Goulding said.
"I am particularly pleased with the rum products we launched this year as they gained traction with consumers in the UK and our key international markets. Based on this success, we further strengthened our new product development capability to benefit from the opportunities that will naturally flow from new market conditions."
Near the end of the financial year, the coronavirus pandemic took hold of the UK with Distil stating that operational measure were taken to protect the business and employees - such as working from home, advancing production and retention of an additional bottling plant to ensure continuity of supply.
The business was able to "satisfy increases in demand and maintain stock cover to reach agreed service levels
"In response to the Covid-19 related lockdown in all of our markets, we remained agile and adapted well to market challenges and closures. The excellent performance of our team ensured continuity of supply throughout the period," Goulding added.
Currently, the company's on-trade business is "yet to benefit from freedom of movement" as International travel and travel retail is greatly reduced.
The Off-Trade benefited from the closure of bars and restaurants and online retailing has soared, the company added.
However, Distil did not release any guidance for the coming year due to the current uncertain environmnet around the coronavirus pandemic and said it will continue to "keep tight control of cash, costs and ensure product availability throughout the supply chain".
Morning update
The FTSE 100 opened slightly lower, dowon 0.1%, at 6,153.89pts.
Fallers saw Coca Cola HBC open down 5.4% at 1,946.50p, Naked Wines down 2.2% at 417.50p and Diageo down 1.9% at 2,649.50p.
Risers included Stock Spirits Group up 2.3% at 204.50p, PayPoint up 1.9% at 654p and McBride up 0.9% at 61.58p.
This week in the City
This week is highlighted on Wednesday when new Sainsbury's CEO Simon Roberts gives his first update to the City as CEO.
Sainsbury's release a trading announcement alongside the BRC shop price index, while on Friday Fuller Smith and Turner will publish its annual results and Marks & Spencer will hold its annual general meeting all on Wednesday.
Associated British Foods is set to release a trading update on Thursday, alongside a Q1 update from cider and beer brewer and distributer C&C Group.
In the US, General Mills will issue its full year earnings on Wednesday.