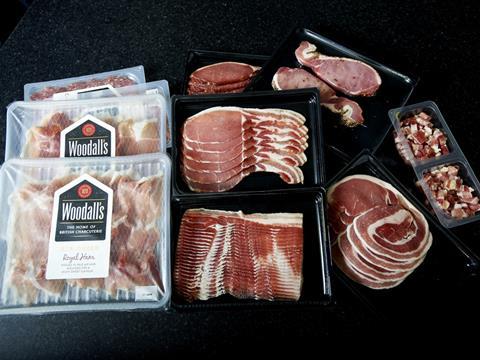 Fresh food supplier and producer Cranswick (CWK) saw sales jump 17% for the year, boosted by strong growth in the export market.
Sales grew to £1.46bn for the year ending 31 March, bolstered by a 30.2% increase in export sales over the period.
The company announced its £59m strategic investment plan to increase production capacity
Cranswick recorded an increase of like-for-like revenue of 12.7%, as it increased its operating margin to 6.3%, from 6.1%. Adjusted profit before tax jumped up 22.4% to £92.4m for the year.
Despite a decline in sales to far eastern markets of 6.1%, exports grew by 30.3% overall, driven by growth in the US and in Europe. Export sales outside the far east increased by 104%.
Total sales in fresh pork increased by 20.1%, significantly ahead of UK pork market, which saw volumes decline 1% over the year.
Sales in the company's convenience arm grew 12.1%, driven by new business contracts since the previous year.
"We have delivered a strong financial performance for the year and made further progress in delivering our strategy. We grew like-for-like revenue by 13 per cent and increased adjusted profit before tax by 22 per cent," commented CEO, Adam Couch.
"We spent a record £59 million across our already well invested asset base. This brings the total investment in our infrastructure over the last eight years to over £270 million.
"Over the last 12 months we have strengthened our asset base, enhanced market positions and developed new customer relationships. We continue to make good progress against each of our strategic objectives and we are well placed to continue our successful development in the current financial year and over the longer term".