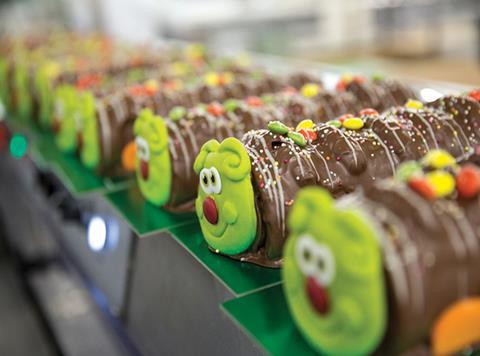 Bakery business Finsbury Food Group (FIF) has reported a 65% drop in full year pre-tax profits as it was impacted by £12m in costs caused by the closure of its Grain D'or bakery business.
The company said recorded a "resilient performance" despite the closure and the "unprecedented inflationary environment", as operating profits improved by 2.3% for the year to 30 June.
As a result of the closure, total group sales fell 3.4% to £303.6m, while like-for-like sales improved 2.4%.
The company highlighted a growth strategy driven by M&A, including the company's recent deal to buy free-from specialist Ultrapharm.
The private label manufacturer bought Ultrapharm for an initial £17m and up to another £8m in the period to June 2021, depending on performance and retaining key staff.
"Our performance over the period has further illustrated the Group's resilience and our ability to deliver against our strategic priorities, ultimately allowing us to grow like for like sales and profit year on year, reduce our debt further after significant investment, and continue to grow the dividend," said John Duffy, chief executive of Finsbury Food Group.
"The ongoing capital investment programme and relentless efficiency focus of recent years has enabled us to not only cope with this challenging market environment but also maintain our margin.
"Throughout this period, we have continued to drive product innovation with the launch of both our Mary Berry cake brand with a number of product formats across a broad customer base and also our own Free From brand in Europe, Wiso.
"We are confident that we are well positioned to deliver on our strategic objectives and capitalise on growth opportunities both organically and through future M&A."