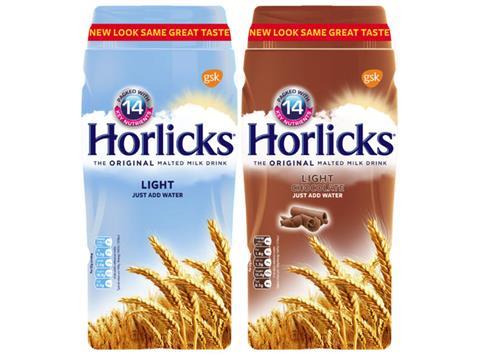 Aquafresh and Horlicks maker GlaxoSmithKline has announced plans to slash costs as part of a £1.7bn restructuring programme – but stopped short of a rumoured demerger.
The restructuring plans came as the company "recorded an encouraging first-half year of trading", with slumping consumer revenues more than offset by growth in its vaccine business.
GSK's consumer healthcare sales fell 1% to £1.8bn in the second quarter, but the company failed to split off the consumer arm as recently predicted.
Overall, GSK's total sales remained at £7.3bn for the quarter, bringing its sales for the first half of 2018 to £14.5bn, 1% below the same period in 2017.
The company upped its earning predictions following the "encouraging results" to earnings per share of 7-10% at constant exchange rates, after previously forecasting growth between 4-7%.
In June, GSK acquired full-ownership of its consumer healthcare group after purchasing Novartis' 36.5% stake in the joint venture for £9.3bn.
The health giant put traditional drink brand Horlicks up for sale earlier this year as it looks to reduce its beverage portfolio, with Coca-Cola and Kraft Heinz both reported to be interested in a potential £3bn deal last month.
On announcing the results, the healthcare specialist also unveiled a $300m equity investment in Silicon Valley business 23andMe as part of a four-year exclusive drug discovery deal.
New plans are intended to improve long-term growth across each of GSK's three businesses, consumer, pharmaceuticals and vaccines, said the company's CEO Emma Walmsley.
"GSK has delivered encouraging results across the company this quarter with CER sales growth in each of our three global businesses, an improved Group operating margin, Adjusted EPS growth of 10% (CER) and stronger free cash flow," commented Walmsley.
"With the recent new product launches, development of the new R&D approach and the successful buyout of the Consumer business, we have evaluated the Group's cost base and what is required to deliver competitive long-term growth and performance in each of the Group's three businesses.
"As a result, we are today announcing a new major restructuring programme, which aims to significantly improve the competitiveness and efficiency of the Group's cost base with savings delivered primarily through supply chain optimisation and reductions in administrative costs."