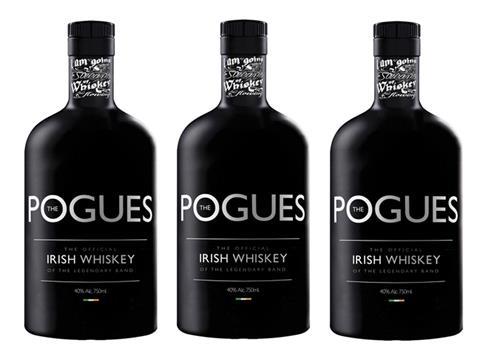 Halewood International made a loss of £8.2m in its 2015 financial year ended June after the Liverpool-based drinks company saw sales plummet 14.4% to £231.1m. In the previous financial year, the business recorded an operating profit of £2.9m on turnover of £270m.
The decline in revenue was due to a weak performance in the UK, where sales fell 21.6% to £176.4m. Other markets, especially non-EU countries in Europe, saw sales improve slightly. Halewood's employee numbers fell from 1,116 to 947, with the drop coming in warehousing, production and distribution.
The company's struggles can be seen in UK grocery sales for most of its major brands. Crabbie's Ginger Beer lost more than a quarter (25.5%) of its sales, falling to £13.8m [Nielsen 52 w/e 10 October 2015]. Lambrini is down 7% to £35.9m, while Red Square is also down 5.3% to £16.3m. Since June, however, the company has put in place a raft of measures to jump start these brands.
In June, it rolled out a new bottle design for Lambrini, rebranded low-calorie drink Luci by Lambrini as Lambrini Skinny Original, and kicked off TV campaign Bring the Brini. In September, Red Square was relaunched as a 100% grain vodka and was given two additional SKUs in 20% abv spirit drinks Red square Toffee and Red Square Sloe.
The relaunch was supported by a £1m marketing package, starting with sponsorship of the Liverpool International Music Festival. In October, Crabbie's was announced as the sponsor for the return of Channel 4 series TFI Friday, which ran for 10 episodes in the autumn. The following month, Halewood launched Crabbie's Light, a 2.8% abv version of the drink with a milder ginger flavour, aimed at the growing market for cocktail ingredients.
In July, the company also became the UK distributor for one of the most memorable spirits launches of the year: The Pogues Irish Whiskey, a collaboration between West Cork Distillers and Shane MacGowan's legendary folk-pink band.