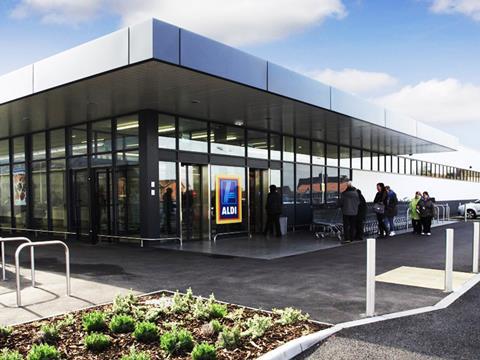 When are profits vanity and sales sanity? Pretty much never. But clichés are simple things whereas grocery in 2016 is anything but. Take Asda. Its sales dropped 3.7% to £22.3bn in 2015 but Andy Clarke returned a 5.9% rise in pre-tax profits to £974.9m. Then he got fired.

As our table shows, if profit is the most important metric then, currently, Asda is the most successful supermarket in the UK. Anyone agree?

How about Aldi? It released its results for 2015 this week, and although it hit record sales of £7.7bn its profits are slipping, down from £260.9m in 2013 to £250.6m in 2014 and £212.6m in 2015. So is Aldi rattled by the price war? Is it struggling now it's evolving and paying for the relative luxuries it now affords its shoppers, like toilets? Or is the drop in profits a simple case of Aldi investing for the future?

Analysts acknowledge the investment but suggest there is trouble ahead. "Operating profits are down c2%, leading to a 50bps fall in the operating margin, which is now down c180bps in two years as Aldi responds to increased price competition, primarily by Tesco," said David McCarthy at HSBC. "The discounters were allowed to grow unencumbered 2009-14, but are now facing much tougher competition."

Bernstein believes there could be worse to come, suggesting a "full drop in profitability" would be revealed when Aldi publishes its results at Companies House. It also suggested Kantar figures overestimated Aldi's sales.

Aldi's announcement of a £300m investment in existing stores, including fancy additions like food to go, also caused furrowed brows.

"These are features we would more traditionally associate with a supermarket rather than a discounter, and suggest they are looking to expand growth by moving away from the pure discounter model," said Bernstein. "These improvements won't be cheap and add weight to our argument that margins are likely to fall further during 2016."
Sales and profits
2013/14
2014/15
2015/16
Aldi
Pre-tax profits
260.9m
250.6m
212.6m
Sales
5.3bn
6.9bn
7.7bn
Asda
Pre-tax profits
913.8m
920.6m
974.9m
Sales
23.3bn
23.2bn
22.3bn
Co-op
Pre-tax profits
na
na
na
Sales
7.2bn
7.1bn
7bn
Iceland
Pre-tax profits
163.5m
111.9m
114.9m
Sales
2.6bn
2.7bn
2.7bn
Lidl
Pre-tax profits
na
na
na
Sales
3.3bn
4bn
na
Morrisons
Pre-tax profits
(176m)
(792m)
217m
Sales
17.7bn
16.8bn
16.1bn
Sainsbury's
Pre-tax profits
898m
(72m)
548m
Sales
26.3bn
25.8bn
25.5bn
Tesco
Pre-tax profits
1.39bn
112m
162m
Sales
43.6bn
43.6bn
48.2bn
Waitrose
Pre-tax profits
109.1m
80.6m
66.6m
Sales
5.6bn
6bn
5.96bn
All figures taken from company statements or from companies house.
Meanwhile, in a lively note, Shore Capital said "when its peers are focusing upon simplification, Aldi is becoming more complex". It added a foreboding warning "that things have been as good as they are going to get" for Aldi. "The free run from the majors has come to an end."

None of these insights will come as a surprise to Aldi. Not just because any observation that Aldi is moving away from its roots comes a good four years after it started the process, but because Aldi has been predicting these pressures since it started to pick up speed in 2012.

It predicted sales would slow. It predicted a price war would stymie its profitability. It vowed to evolve to suit British shoppers despite the complexities that would come with it. And of course attempts by rivals to get closer to Aldi on price hurt Aldi's profits, but hurt those same rivals' profits, too. And Aldi will play the game as long as anyone else wants, or can.

"We are here for the long term and building for future growth," UK CEO Matthew Barnes told The Grocer on Monday. "We will keep listening to customers and adapt our business accordingly. We have shown again and again that to put customers at the front of everything we do requires investing in margin to maintain that critical price gap. And we will continue to do that."

As such, its margins will continue to come under sustained pressure. But Aldi's is the third most profitable supermarket in the UK (see table, left). And perhaps most significantly, Aldi isn't careering along blindly, it's on a finite road to maturity: 1,000 stores in the UK by 2022. The Aldi model will always evolve to suit shoppers but it plans to cease to buy and build then. When it does, its capital expenditure will plummet. And it's what happens to its profits then that will be significant. Not what happens to them while it is still growing.