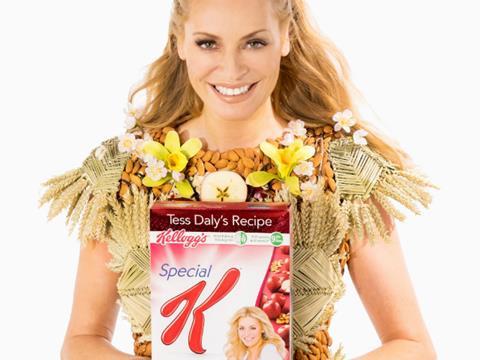 Kellogg's suffered a profit slump in the UK last year as it battled falling demand for cereals.

The sales and marketing arm of Kellogg's in the UK posted a 17% fall in pre-tax profit from £19.2m to £15.8m in the year to 3 January 2015, on turnover up 1.2% from £795.6m to £804.9m.

The results, newly published at Companies House, show operating profit slipped 17% from £18.5m to £15.4m.

Rohit Sharma, finance director, wrote the outlook for 2015 was expected to remain challenging given the tough economic climate, retail environment and intense promotional pressure.

"We continue on our journey to return the company to sustainable growth by making significant changes, including developing stronger commercial plans on existing brands and the launch of new products," he said.

These included Pringles Tortilla, Disney Frozen and Star Wars Cereals, Coco Pops and Crunchy Nut Porridge.

"These initiatives, together with continued Project K [a global growth and efficiency programme] investment, will ensure that the company is well-positioned for future growth," Sharma said.

He pointed out that on a like-for-like basis, the snacks business did well with significant growth for the Pringles business.

The cereal interests, however, continued to face more challenges as the company saw "mixed brand and segment performances".

"These factors were partly mitigated by innovation performance of Crunchy Nut Granola and Special K Porridge," Sharma said.
"We also saw good performances from Crunchy Nut, Coco Pops, Frosties and Variety Cereals."
Sister company The Kellogg Company of Great Britain, Kellogg's UK food production arm, saw a 3% increase in pre-tax profit from £29m to £29.9m on turnover up 15% from £130.1m to £150.2m.
The increase compared with an almost tripling of pre-tax profit the previous year from £10m.
Steve Hopwood, supply chain services director, wrote that the programme of efficiency savings in its manufacturing operation intended to put the business in a position to remain competitive when its consignment manufacturing contract came up for renewal.