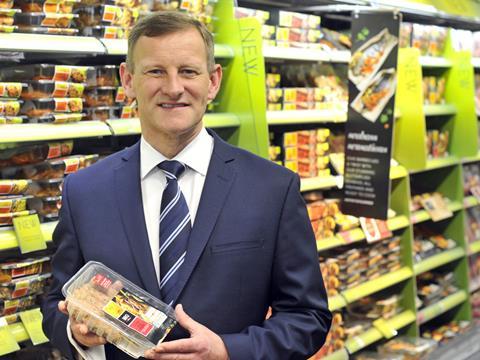 Marks & Spencer has warned that "further significant change is needed", as it reported a further decline in first half food and clothing sales.
Like-for-like food sales sunk 2.9% in the six months ended 29 September 2018, "reflecting tough trading", the chain admitted.
Total revenues over the half year fell 3.1% to £4.96bn, as like-for-like clothing & home sales slumped 1.1%.
Despite dipping revenues, adjusted pre-tax profits at the retailer rose 2% to £223.5m, ahead of market expectations, as it ploughed on with its major restructuring plan.
The company added that the results reflected its closure of over 100 full-line stores, also to pointing a change from promotion to "every day value" and the timing of Easter for sliding food sales.
In its trading update, it warned investors that it expects "little improvement in trajectory" for the rest of the year, highlighting additional headwinds from "the growth of online competition and the march of the discounters".
Despite beating analyst predictions, profits were also constrained by the upheavel, with a further £96.8m of exceptional charges booked, including £47m related to UK store closures.
"This phase is about rebuilding the foundations of the future M&S and we are judging progress as much by the pace of change as the trading outcomes," commented chief executive, Steve Rowe.
"Already, we have reorganised into a family of strong businesses in the biggest change to our structure for decades. We now have a largely new, very determined and energetic management team in place. M&S is becoming a faster, more commercial and more digital business.
"We are on track to restructure our store portfolio with over 100 full-line closures and expect to see newly remodelled stores open next year.
"We are fixing the basics of our online channel and there are very early signs of improvement. Every aspect of our ranges, how we trade, our supply chain and marketing is undergoing scrutiny and change."
M&S shares have fallen 8% in the past year, with fears that the retailer is expected to slip out of the FTSE 100 index.
The Sunday Times reported earlier this week that the high street bellweather explored a radical plan to split into two separate businesses before concluding that the move would not generate value for shareholders.
Marks & Spencer slumped 3.1% to 293p in early trading.