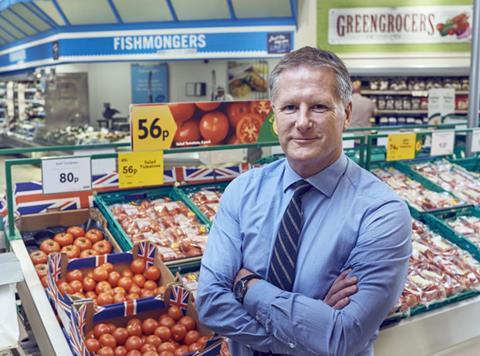 Morrisons (MRW) chief executive David Potts refused to rule out passing Brexit-related cost increases onto customers, after tariff rates were confirmed.
The retailer will try its utmost to protect customers from price hikes despite tariff changes, it said, but could see products including bacon and butter impacted.
Potts promised that "beef and lamb" would not see price hikes on the back of Brexit, with both meats supplied solely by British farms.
Morrisons will focus on remaining price competitive despite uncertainty in the current economic climate and its abundance of British produce puts it in a "strong position".
"We are not immune from tariffs – a lot of our bacon is imported. However, we are Morrisons and therefore two thirds of what we sell is British," Potts told reporters.
"We have a long history of being a price-fighter and value-for-money retailer, and that means you have to work quite hard to ensure you do not automatically pass price increases through to customers."
In recent months, there have been "minor changes" in shopper behaviour, including a spike in toilet roll and painkiller sales ahead of Brexit, the chief executive added.
Despite concerns over consumer spending, the retailer said shoppers were not moving down to more affordable lines, and hailed strong sales for its premium range, 'The Best' in the fourth quarter.
Potts' Brexit warning came as Morrisons revealed an 8.6% rise in underlying pre-tax profits to £406m, as it was buoyed strong growth in its wholesale arm.
The grocer announced plans to pay out a special dividend, its third in the past year, of 4p per share to shareholders as it declared its turnaround "well on track".
Like-for-like sales, excluding fuel, surged 4.8% on the back of 3.3% growth, which benefitted from its expanded supply agreement with convenience chain McColl's.
It also lauded its supply partnership with Amazon, which has been "developing well" and reported overall wholesale revenues of more than £700m ahead of plan and is "on target" to growth this to more than £1bn.
It is expanding its wholesale supply through an extra 300 McColls stores during the year, and has worked with partner MPK Garages in its launch of two Safeway Daily forecourts last week.
The current year will see four more Morrisons store openings, as well as the continuation of its recent refurbishment programme which saw 50 refreshes in 2018.