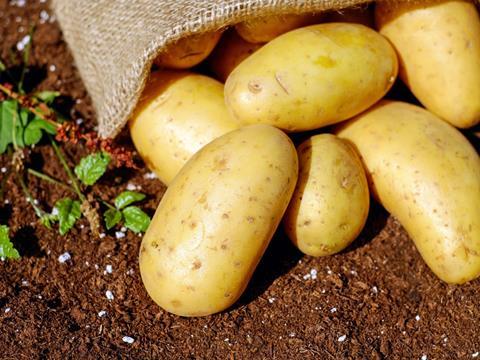 Annual pre-tax profits at fresh produce grower Produce World have almost doubled as the company streamlined its business and focused on growing "conventional" potatoes and roots.
Accounts filed at Companies House for Produce World Investments showed pre-tax profits of £4.3m for the year to 28 December 2018, up 95% from £2.2m.
This was due to administrative expenses falling 14% to £16.1m as Produce World was able to slash costs by divesting "surplus assets" such as its central office at Lynchwood and reducing headcount.
The average number of people employed by the group in 2018 was 558, 8.8% lower than the previous year.
"The group consolidated its business and concentrated on growing and packing organic and conventional potatoes and roots," said chairman William Burgess.
"The central office at Lynchwood was closed and streamlining took place within the business. Following further investment in productivity in 2016 and 2017 we were able to reduce headcount and increase profitability."
Total sales, however, fell 4% to £120.9m following the loss of a "significant" onion supply contract with Sainsbury's in June 2018.
Produce World said it expected the "full-year effect" of the contract loss to be reflected in the accounts for 2019.
Due to the refocus on the "core business" of roots and potatoes, the company also sold its former brassicas site at Butterwick. It now handles its business from three sites in England and one in Scotland.
Produce World said it currently has two more redundant sites to sell during 2019 as part of its strategy to "improve efficiency" and "lower unit costs".
Burgess added: "The market is very challenging but our strategy of focusing on our core business of roots and potatoes is working well.
"We are confident that the decisions made in the business over the past few years and our continuing investment in greater efficiency will deliver a sustainable and robust business for the future."