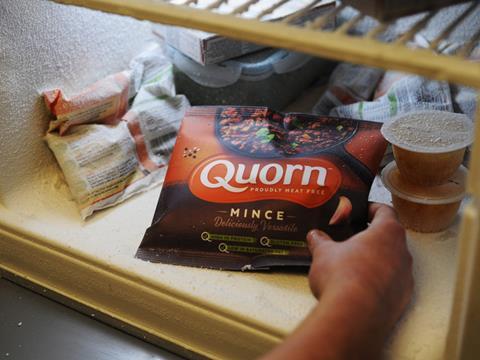 The boom in meat-free has helped Quorn to double-figure growth which has prompted the business to announce a £7m R&D investment.
Quorn Foods recorded 12% growth in the six months to 30 June 2018, with like-for-like sales totalling £112m.
The company was purchased by Philippines-based Monde Nissin in 2015 for £550m and said the growth means the company is on track to be a $1bn business by 2027.
On the back of its half-year figures the supplier announced plans to invest £7m into a Global Innovation Centre at its North Yorkshire headquarters, to continue innovation in the meat-free sector and improve its technological capacity.
The company recruited 100 new staff in 2017 and expects to hire a similar number in the year ahead.
International sales have helped to drive growth with 50% growth in Australia and 23% in America, said Quorn Foods chief executive Kevin Brennan.
"With category momentum we are confident we can become a $1bn business in under 10 years", commented Brennan.
"We are seeing lots of Silicon Valley investment and hype in this space but we have already built up 30 years of expertise in the meat-free category. With our renewed investment in R&D we expect to lead the way for decades to come.
"We hope to demonstrate that there are great British businesses in the north that can win on a global stage. We are already seeing amazing growth internationally: Australian sales are up 50% and US sales are up 23%.
"In the US supermarket giant Kroger, we now have the fastest selling product in the category. With continued investment we believe we can continue this level of performance."