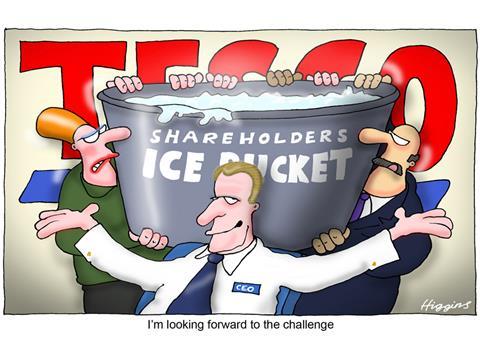 Tesco today cut its profit forecast and interim dividend, blaming "challenging trading conditions", and announced a slowing of its store refresh programme.
The retailer said incoming boss Dave Lewis would start next week, on 1 September, instead of the previously announced date of 1 October.
In a trading update this morning, Tesco said it expected trading profit for 2014/15 to be in the range of £2.4bn to £2.5bn, down from £2.8bn. Trading profit for the six months ending 23 August 2014 would be in the region of £1.1bn, it added.
The retailer said it would set its interim dividend at 1.16p per share – a reduction of 75% from last year's interim dividend.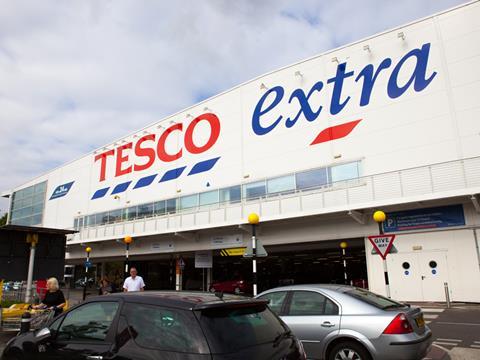 Tesco also revealed capital expenditure in the current financial year would be £400m less than planned, and no more than £2.1bn for the year. "This will be achieved in a number of areas including IT and the slower roll-out of our store refresh programme," it said.
Under outgoing CEO Philip Clarke, Tesco had been engaged on an ambitious store refresh programme, intended to turn its bigger sites into "destination stores", as well as trialling new concepts in London . The retailer had claimed to see sales uplifts in the larger stores it had refreshed.
Sir Richard Broadbent, chairman, said: "The Board's priority is to improve the performance of the Group. We have taken prudent and decisive action solely to that end. Our new chief executive, Dave Lewis, will now be joining the business on Monday and will be reviewing every aspect of the Group's operations. This will include consideration of all options that create value for customers and shareholders.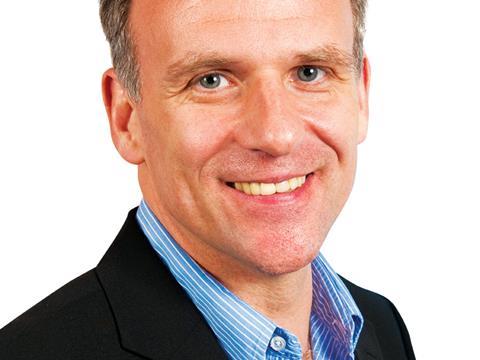 "The actions announced today regarding capital expenditure and, in particular, dividends have not been taken lightly. They are considered steps which enable us to retain a strong financial position and strategic optionality."
Tesco announced in July that Philip Clarke would be replaced by Dave Lewis, a veteran of Unilver and Tesco's first CEO to be appointed from outside the company.
Tesco's sales fell 4% in the 12 weeks to 17 August, according to figures from Kantar Worldpanel released this week, while its share fell to 28.2% from 30.2% a year ago. It has faced stiff competition from the discounters and has been mired in a supermarket price war with its big four rivals.
Tesco continued to face "a number of uncertainties, including market conditions and the pace at which benefits from the investments we are making flow through in the second half [of the year]", it added in its statement today.