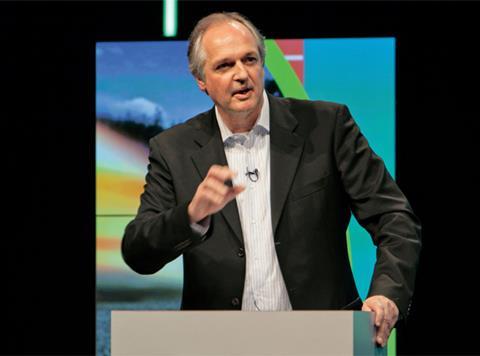 Unilever (ULVR) has delivered a strong set of third-quarter figures, notching up a 5.7% increase in underlying sales growth with volume up 4.1% and prices up 1.5%.
It said innovations were driving growth ahead of what were "challenging" markets.
Turnover climbed 9.4% to €13.4bn (£9.9bn), which included a positive currency impact of 2.9%.
The performance took underlying sales growth for the past nine months to 3.8%, with volume up 2.1% and prices up 1.6%.
The first three quarters enjoyed an 11.1% uplift in turnover to €40.4bn, including a positive currency impact of 7.6%.
Emerging markets saw underlying sales growth of 8.4% in the third quarter and 6.8% over nine months.
Savoury products, in Unilever's foods category, demonstrated good volume-driven growth, led by cooking products in emerging markets and by innovations around naturalness and health.
The company launched Knorr Mealmakers "with 100% natural ingredients" and continued to grow the business in Africa with fortified stock cubes that address iron deficiency.
Hellmann's, in dressings, showed strong volume-led growth driven by an "excellent" performance in Latin America and the success of the squeezy packs in Europe and North America.
The baking, cooking and spreads unit - in place since 1 July - was repositioning the business to more attractive segments which helped us to gain share in margarine but markets continued to decline.
Ice cream, in Uniliver's refreshment category, delivered "very strong" growth helped by better weather than last year. Unilever continued to drive what it called "margin-accretive innovations" behind premium brands, such as Magnum Pink and Black and Ben & Jerry's Cookie Core range in Europe and North America.
It was building its presence faster in leaf tea, and Lipton and PG Tips had extended further into fruit, herbal and speciality teas, Unilever said.
Paul Polman, chief executive, said: "The strong delivery in the third quarter shows that our focus to build our company for the long term is paying off."
Growth was, however, helped by some specific factors such as "a soft comparator" in China, strong ice cream sales and some advanced sales in Latin America.
"Our model of competitive, profitable, consistent and responsible growth is built on sustained investment in our brands, infrastructure and people," Polman said.
The sharpened strategies across the four categories of personal care, foods, refreshment and home care were gaining traction and a stronger innovation pipeline was increasingly driving growth.
"As the results show, the scale and breadth of our portfolio brings resilience in challenging economic conditions. We continue to see soft global markets with no immediate sign of getting help from an improving global economy. We are responding fast to accelerating change and high volatility with a focus on continuous cost management while increasing our organisational agility."
Polman added that Unilever would continue to invest steadily. "These actions keep us on track for another year of volume growth ahead of our markets and we now expect underlying sales growth for the year towards the upper end of the 2-4% range. We continue to expect steady improvement in core operating margin and strong cash flow."