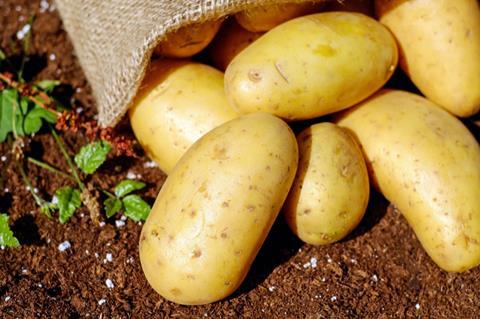 UK fresh produce growers struggled last year amid "extreme" weather conditions and growing supply chain pressures.
Freezing weather during the so-called Beast from the East, a summer heatwave with record high temperatures and Brexit-related labour shortages were among the reasons leading to challenging trading conditions in the fresh produce market, according to UK growers.
Kettle Produce saw sales fall 0.5% to £137.7m in the year ended June 2019, while pre-tax profits halved to £2.3m despite the acquisition and successful integration of fruit & veg processing firm Barrowcliffe in November 2018.
The Scottish vegetables and salad producer said the "extreme" weather impacted significantly the growing conditions for new season crops, resulting in higher costs and lower than expected yields.
"Looking ahead to the new financial year, there are continued cost pressures within the supply chain," the firm added.
"Availability of labour and uncertainty over future trading with Europe are common concerns across all businesses. As the consequence, the board is mindfully cautious regarding the financial position for 2020."
Similarly, potato and vegetables producer AH Worth experienced a 4.5% sales decline to £91.9m in the year ended May 2019 as its potato harvest declined 23% due to the impact of "adverse weather conditions".
The grower fell to a £1m operating loss – from a £3.6m profit the previous year – but said it "performed well" as it delivered "higher than market averages in challenging conditions".
Troy Foods, meanwhile, reported a 35% increase in sales to £22m in the year to the end of September 2019, as it recovered from what it described as "the worst period for growing root crops since the 70s" due to a steep rise in raw material costs and scarcity of supply.
The growth in sales was largely driven by price increases rather than volume, Troy explained, though the company secured some new business during the year.
The grower moved back to a profit of £1.7m from a £58k loss and added it was "confident of the prospects for the business" in the current year.